Introducing The Fischer & Frichtel Home Center!
The award-winning Fischer & Frichtel home buying experience is now better than ever! In conjunction with its 75th Anniversary, F&F is introducing its NEWLY redesigned, state-of-the-art Home Center! This new facility provides customers with a truly interactive home buying experience, from start to finish—a place where they can enjoy and feel confident about personalizing their home. With the new Home Center, in addition to F&F's 3-D Home Tours and Interactive Design Tool, the home buying experience has never been easier or more gratifying.
What is The Home Center?
Choosing the features and finishes for your new home is one of the highlights of Fischer & Frichtel's award-winning home buying experience. Customers who purchase homes from select collections are invited to The Home Center, where they are paired with one of F&F's highly respected and talented professional design consultants, who collaborates with them to personalize their home and make it their own. The new state-of-the-art Home Center features a variety of home customization options, digital technology, interactive displays, and a wide variety of product samples that make it easy for customers to create the home of their dreams.
Professional Design Consultants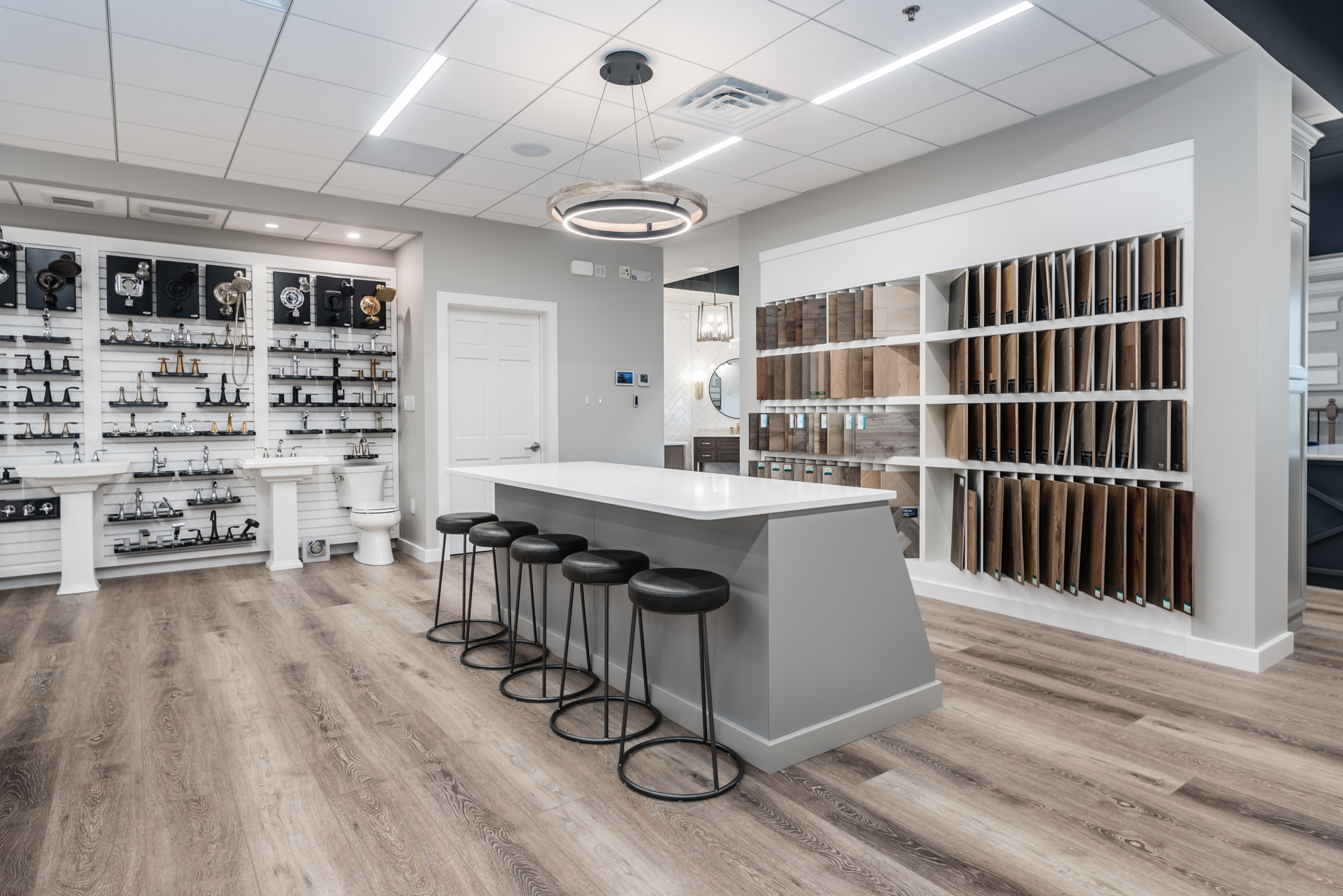 With the assistance of their Home Center design consultant, Fischer & Frichtel customers are able to choose from a myriad of home features and finishes that fully customize their home and make it unique to their personal style. The design consultant essentially takes the customer on a guided tour of the design process, working hand-in-hand with them to bring their vision to life.
Thousands of Customizable Options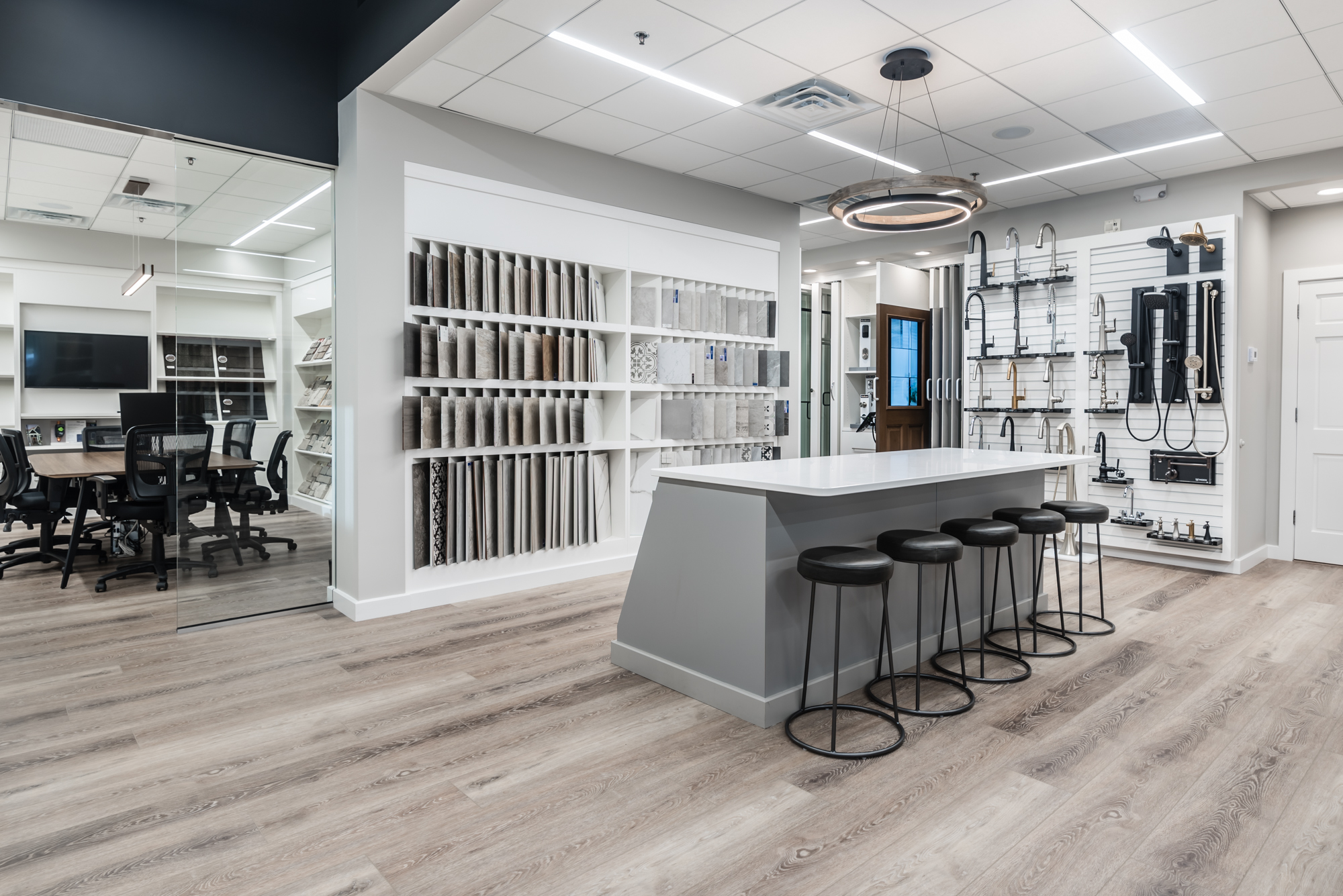 The Home Center features thousands of unique options which allow each customer to turn their home into a unique and beautiful place to live. With the help of F&F's design professionals, product samples and interactive displays, homebuyers enjoy their journey through the customization process, where they select their:
Roofing

Siding

Brick

Doors

Cabinets

Countertops

Fixtures

Tile

Flooring

Trim

Fireplaces

And MORE!
With more than 200 neighborhoods and over 20,000 quality-built homes to its credit, Fischer & Frichtel has become a staple in the St. Louis home building community. Led by its time-honored commitment to integrity, innovative design, superior quality, unparalleled level of customer service, and now, the addition of our state-of-the-art Home Center, F&F has made building the home of your dreams easier than ever! If you would like to experience the F&F difference for yourself, get started today, and begin by exploring our communities.
Then, explore these online tools: