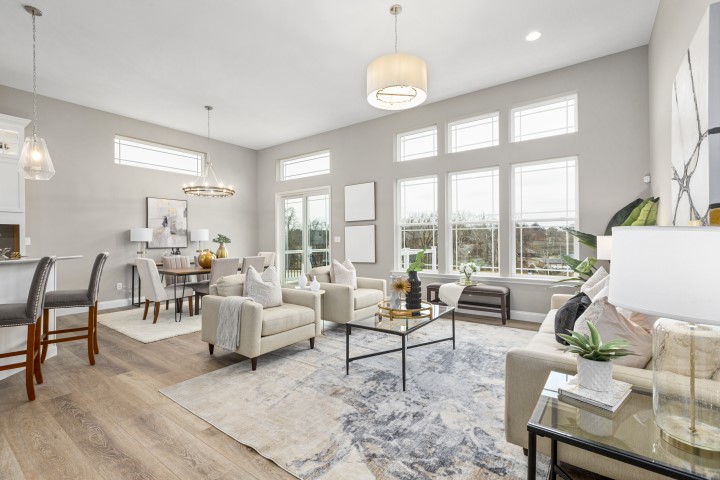 Fischer & Frichtel Homes Wins Display Home of the Year!
Fischer & Frichtel Homes' strong commitment to excellence was recently recognized with yet another prestigious award from the HBA (Home Builders Association of St. Louis & Eastern Missouri): the Display Home of the Year Award for The Whitehall Ranch at The Manors at Elmhaven in St. Charles.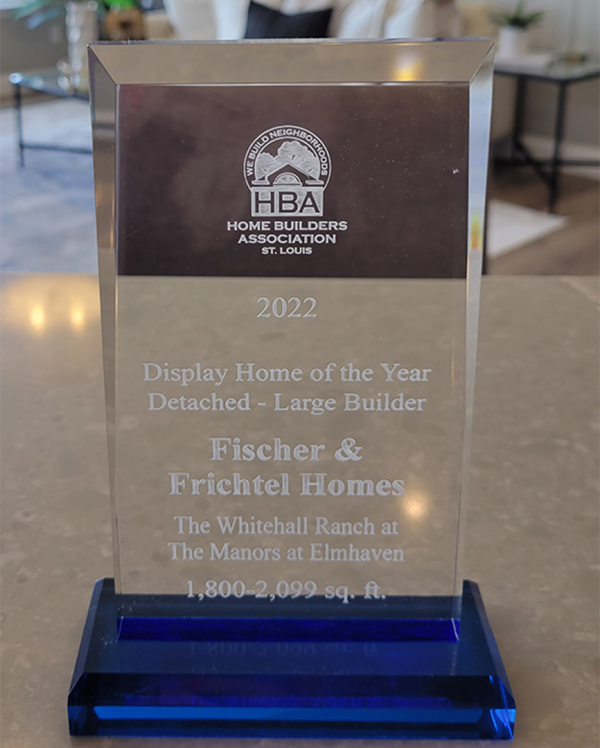 The Display Home of the Year award is one of the HBA's most prestigious awards. The criteria was extensive, with a focus on the design and functionality of the display as it relates to the target market. Points were awarded for overall concept, creativity, the wall & window treatments, the impact of furniture and accessories, the floor plan's functionality, the uniqueness of products & materials used, and the exterior curb appeal. This year's HBA Awards were judged by members of HBAs in other parts of the U.S.—the HBA of Greater Austin and the Building Industry Associations of Central Ohio and San Diego.
The HBA of St. Louis and Eastern Missouri was founded in 1934, with seven builder members. In the eighty-plus years since, it has grown to over 600 members and is one of the most active local building industry associations in the country. Its mission is to promote and protect the viability of the building industry.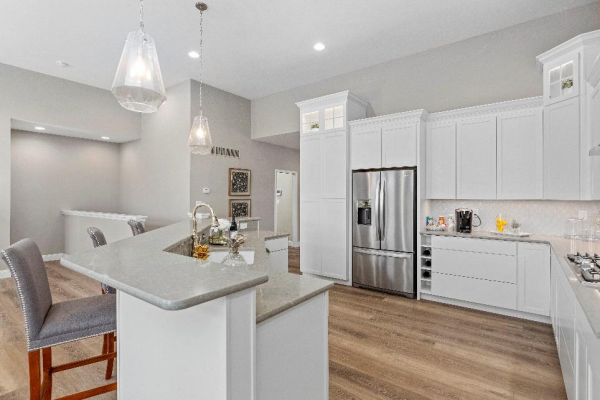 Display Home of the Year Award Highlights the F&F Difference
F&F has been building top quality homes in the St. Louis area since 1945, and has won multiple Best Home Builder awards and BBB Torch Awards, as well as awards for craftsmanship, design, and customer service. The Display Home of the Year award is yet another reflection of F&F's commitment to excellence in every aspect of the business, and the company's commitment to exceeding its customers' expectations every step of the way.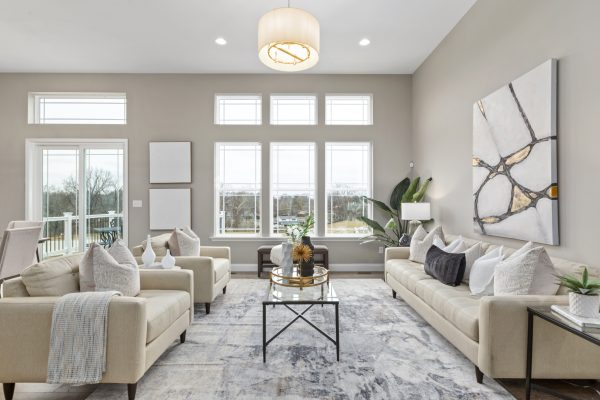 Setting the Standard for Quality and Customer Service
The Fischer & Frichtel team is thrilled to receive this recognition, and honored to win this award. They agree that this home is a wonderful showcase of F&F quality, and they believe that the reason F&F wins so many awards is because when it comes to building homes, every detail matters. 
From the location of the community to the floor plan functionality, and the quality of each and every component, the F&F team puts careful thought and consideration into every factor, and closely monitors the entire home building process. The team is also grateful to their valued customers for their trust and support, and they look forward to continuing to build homes with F&F's legendary quality for individuals and families in the St. Louis and St. Charles areas to love for generations to come.
If you're ready to explore an award-winning F&F home, and discover what sets F&F apart from the rest, contact Kim Kelly at 314-283-6510 or kkelly@fandfhomes.com.