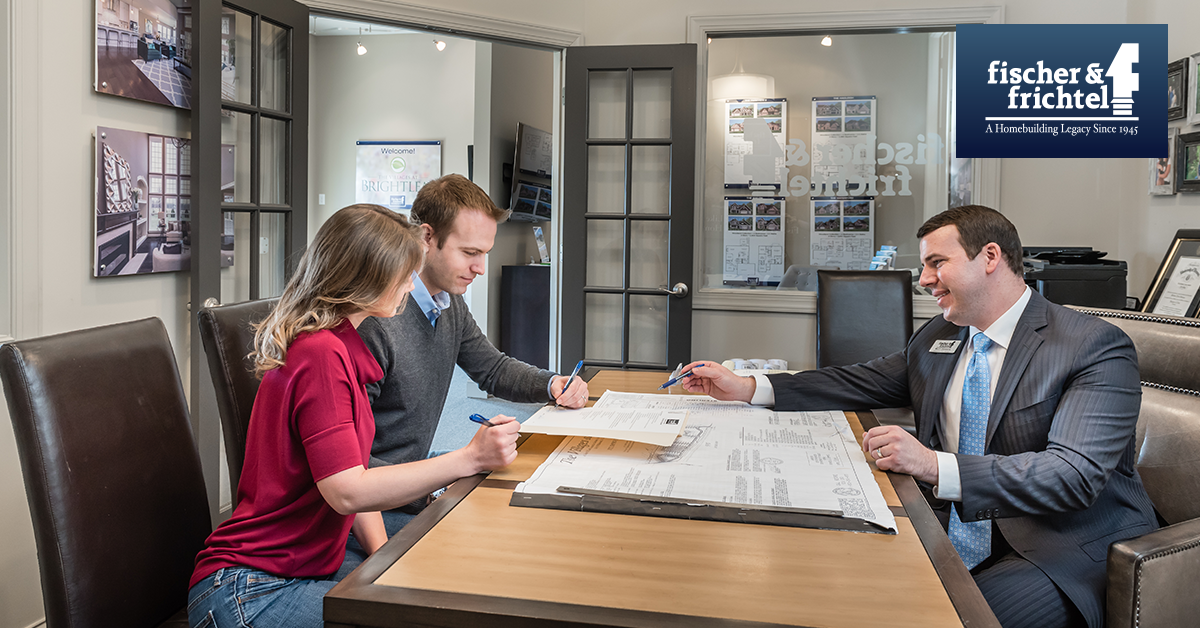 Fischer & Frichtel Celebrates Big Wins for the Customer Experience
As a second- and third-generation family business, Fischer & Frichtel takes pride in its reputation for providing its buyers with the highest quality homes and best customer service. As a matter of fact, in 2022 alone, Fischer & Frichtel was recognized twice in the St. Louis metropolitan areas for its outstanding work and dedication, thanks to overwhelming support from the community.
St. Louis Post Dispatch Awards
At the 2022 Best of St. Louis Headliner ceremony, readers of The St. Louis Post-Dispatch bestowed several awards on Fischer & Frichtel, including the Best Customer Service award. This award is particularly prestigious since it is not exclusive to the homebuilding industry. It recognizes great customer service across all industries and companies doing business in the St. Louis area. This fact makes receiving the award so much more meaningful and exciting.
The Customer Service award was included in the Community category, one of 15 categories within the Headliner awards. Receiving this award speaks volumes to the experience Fischer & Frichtel strives to provide each and every one of its customers. Fischer & Frichtel is dedicated to making its home buyers feel welcomed and appreciated, at all stages in the process—when they reach out, visit the display homes, meet with our community sales managers and project managers, and when they step into their new homes. To Fischer & Frichtel, purchasing a home is a journey, and it is of utmost importance to be there to support customers through every step.
Click here to learn more about how Fischer & Frichtel goes the extra mile for all its customers.
Fischer & Frichtel was also pleased to receive more votes than any other company in the Community Category, making it the winner of an All-Star award. Paradoxically, "community" is what Fischer & Frichtel builds. Doing it well is reflected profoundly in the outpouring of support the company received this year. As John Fischer put it, "We are humbled by the loyal support that makes us an enduring award winner."
If you would like to experience Fischer & Frichtel's first-class customer service for yourself, contact the Fischer & Frichtel team here.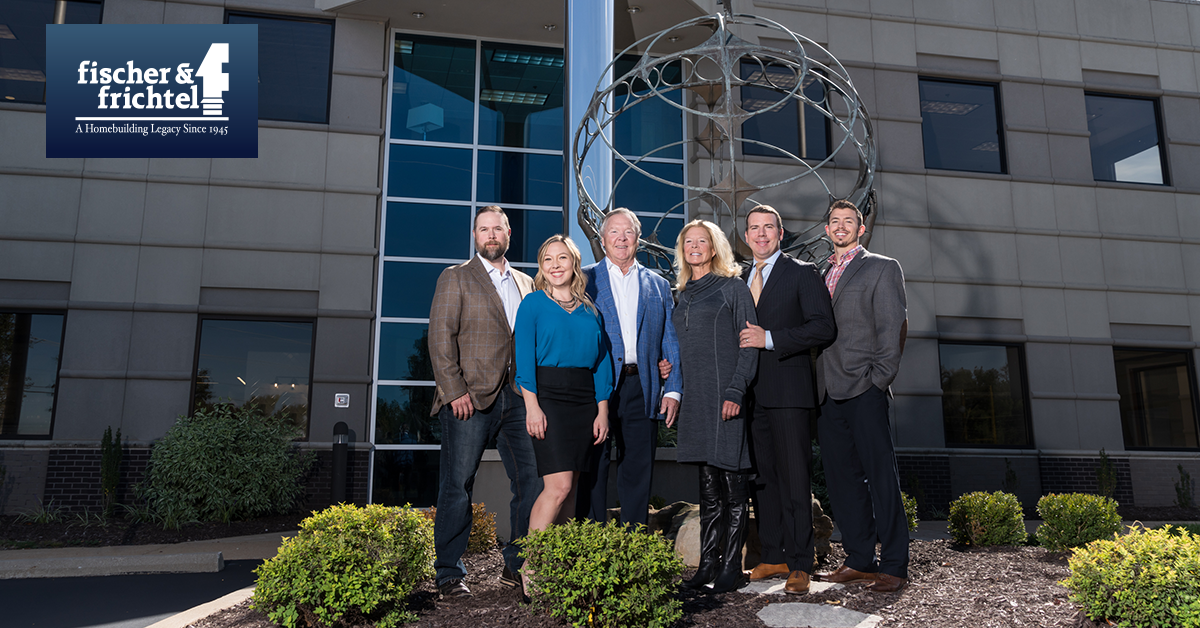 St. Louis Family Business Journal Awards 
Fischer & Frichtel was honored to receive another major award in 2022—the St. Louis Business Journal Family Business Award. This prestigious award recognizes companies in the St. Louis metropolitan area for the best in success, longevity, and community involvement. The Business Journal chose Fischer & Frichtel for this honor in light of its industry innovation, revenue growth, and the fact that it has remained 100%-owned by the same family for over 77 years.
The judges were impressed with how Fischer & Frichtel has donated its time and money to numerous fundraising efforts over the years, including the March of Dimes-Missouri Chapter, Folds of Honor-St. Louis Chapter, St. Jude Children's Research Hospital, Habitat for Humanity, the Make-A-Wish Foundation, Boys Hope, Youth In Need, St. Joseph's Institute for the Deaf, and the Ronald McDonald House. It is important to John Fischer, his family and staff to contribute to and support the community in any way they can, including building the best homes possible, and through their contributions to local charitable organizations.
"We build much more than just homes. We build lasting relationships with generations of families who collaborate with us and trust us as they move through different life stages. Our loyal customers say that Fischer & Frichtel is the only builder they trust to build their homes, and they are comforted to know that we will be there for them for years to come." 
If you're thinking about building or buying a new home, contact Fischer & Frichtel—your highly celebrated, local, family-owned home builder.