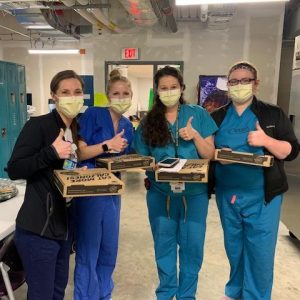 At Fischer & Frichtel, we are truly committed to improving the quality of life throughout the metropolitan area, so we devote considerable time, effort, and funding to worthy civic and charitable endeavors. Over the years, we have donated our time and organized fundraising efforts for St. Jude Children's Research Hospital, Habitat for Humanity, the Make-A-Wish Foundation, Boys Hope, Youth In Need, St. Joseph's Institute for the Deaf and the Ronald McDonald House.
In 2016, a decision was made to focus our philanthropic efforts on the March of Dimes Missouri Chapter. The March of Dimes is a remarkable organization that funds scientific research to prevent premature birth, birth defects and infant loss. Each year since then, Fischer has been a contributing sponsor of the March for Babies, which is the nation's oldest fundraising walk.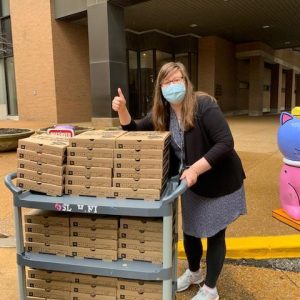 Supporting the March of Dimes with Meals for NICU Staff

To support the March of Dimes in light of current events we had the privilege of providing meals to the entire NICU staff at St. Louis Children's Hospital. Along with the food, we sent photos of our team participating in March of Dimes activities through the years as well as fun positive messages of encouragement.
If you would like to support the March of Dimes in their efforts visit their website for more information.
---
 Announcing…The 2020 Recipients of the Fischer & Frichtel Scholarship Awards!
It is a great pleasure to honor our founders by announcing the recipient of the 2020 John J. & Jean FischerScholarship award and the Jacqueline Iffrig Scholarship Award. The recipients were selected on the basis of their academic rank, extracurricular activities, leadership potential, character references and other pertinent factors. Scholarships are in the amount of $2,500 each.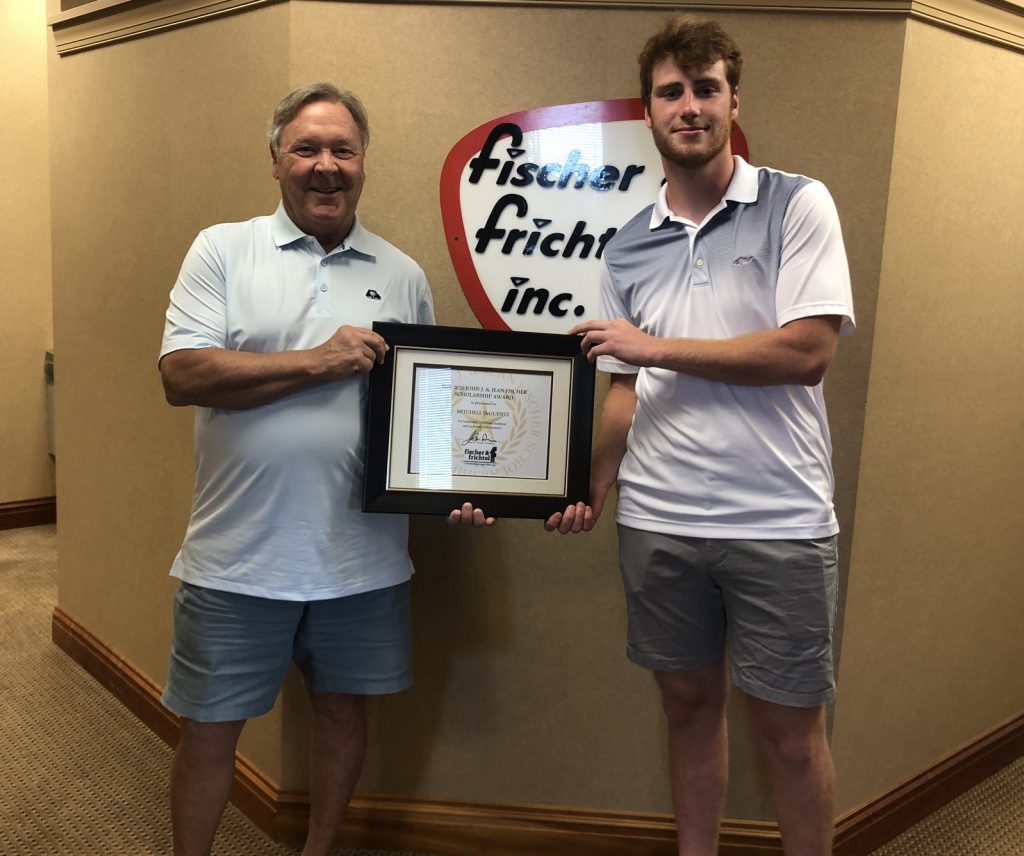 Recipient of the John J. & Jean Fischer Scholarship Award from Fischer & Frichtel Custom Homes, LLC: Mitchell DeGuentz

Mitchell is the son of Chris DeGuentz, Fischer & Frichtel's VP of Development & Construction. He has been accepted for admission to the University of Missouri – Columbia and plans to graduate from the Mizzou Business School. The scholarship selection committee was impressed by his outstanding sports achievements and leadership skills. Mitchell received the Duchesne High School Male Athlete of the Year award, Pioneer Pride Awards, and a St. Charles County Amateur Sports Hall of Fame Honorable Mention. During his senior year, he was named captain of both the football team and basketball team. He also served as a Student Ambassador as well as a member of the Key Club. For the last two summers, he worked as a laborer for Fischer.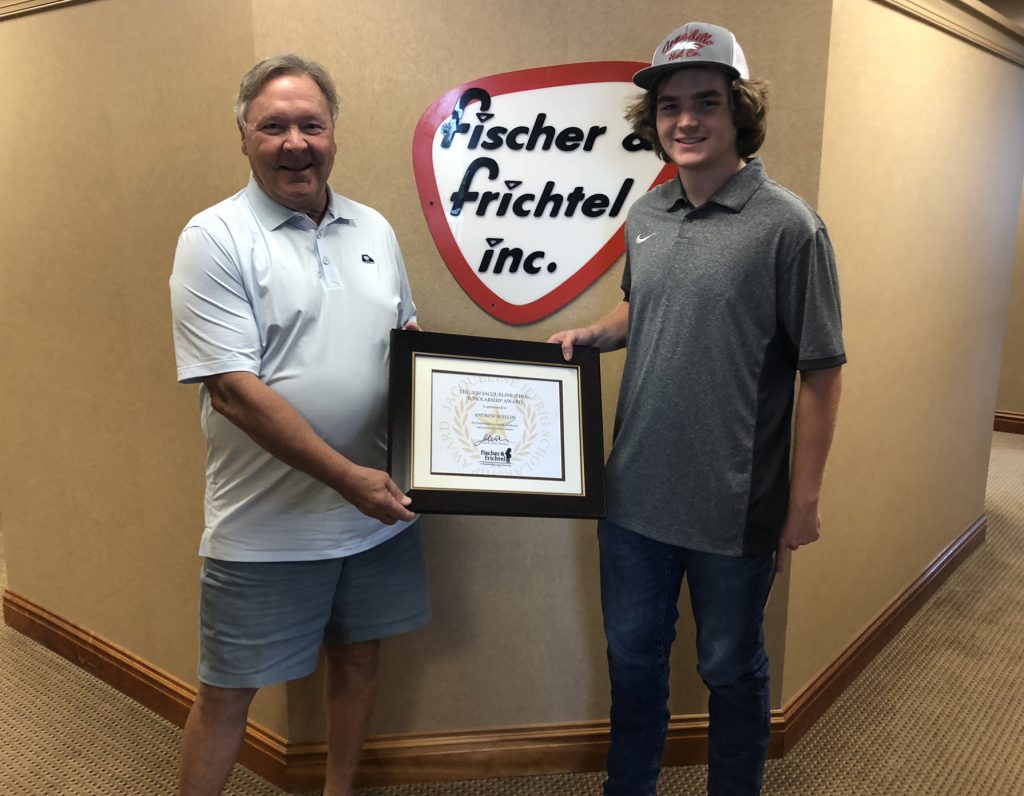 Recipient of the Jacqueline Iffrig Scholarship Award from Fischer & Frichtel Carpentry Specialties, Inc.: Andrew Shields

Andrew is the son of Fischer & Fricthel laborer, Randy Mergenthal. He has been accepted to the Missouri State Technical College Automotive Technology-Light Duty Diesel program. The scholarship selection committee was impressed by his involvement in Troy Buchanan High School's FFA (Future Farmers of America) program, his job working for a local automotive audio business, and how he loves to help his father work on lawn mowers, tractors, ATVs, and "pretty much anything with a motor." The committee was particularly touched by his excitement to follow in his grandfathers' footsteps, carrying on their family tradition of working on vehicles.