The F&F Difference
Legendary Construction Quality
We hear it all the time – "When you walk into a Fischer & Frichtel home, you can see the difference in quality." Family-owned and operated since 1945, Fischer & Frichtel is a company with a distinguished reputation, whose homes are designed and built to the highest standards for superior, enduring value. That's why we have a large number of repeat customers and we often find ourselves building homes for engineers, architects and others in the design and construction industry who insist that F&F is the only company they trust to build their homes.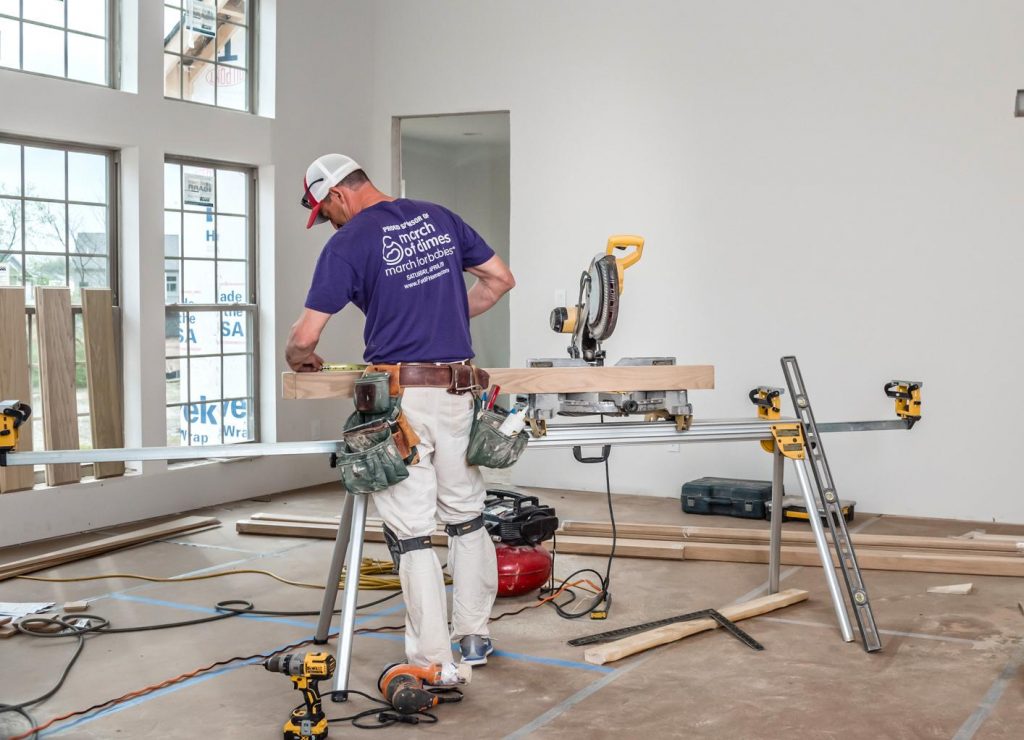 Highly Experienced, On-Staff Carpentry Team
We ensure our quality standards by employing our own team of union carpenters. Many have been employed by Fischer & Frichtel for more than 10 years—some for more than 30 years. Union carpenters are required to complete 6,000 – 8,000 hours of on-the-job training before achieving journeyman status, so they are more educated, skilled and reliable, which ensures the quality of our homes. In addition, the management team of Fischer & Frichtel's carpentry division and our construction project managers have an extraordinary amount of industry experience. This is one of the many reasons a Fischer & Frichtel home is such an outstanding value for the investment.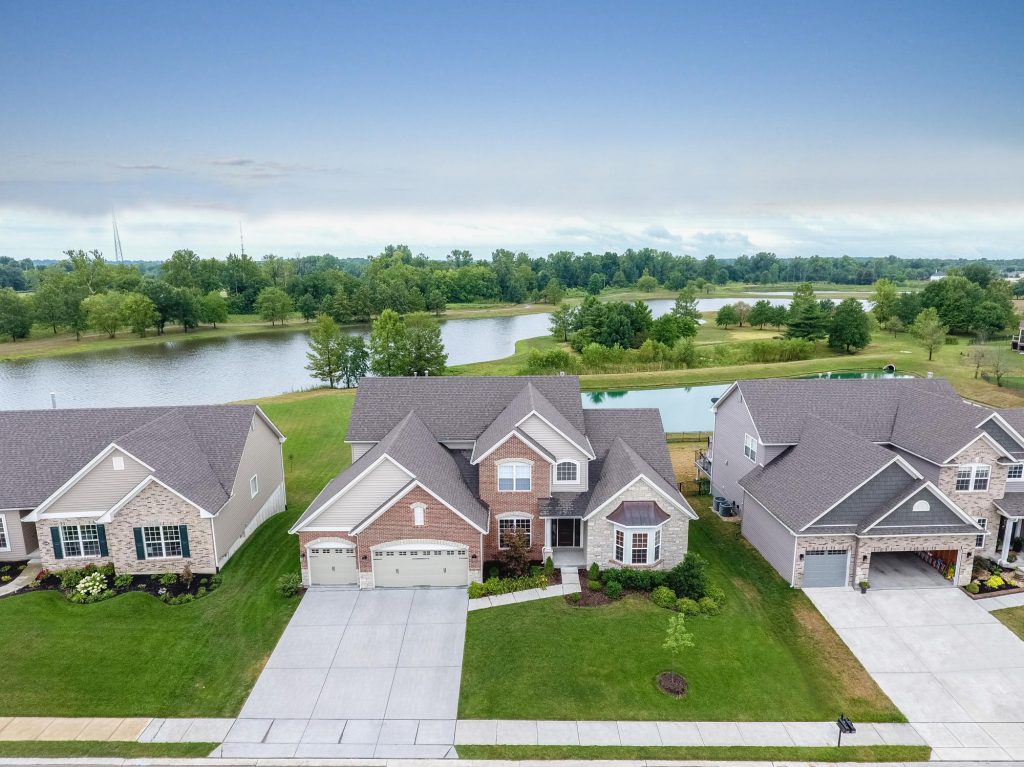 Beautiful, Unique Communities
Our new home communities are well-designed and full of character—from amenity-packed master-planned communities, to private gated communities and wooded estates. Our communities are also near highly sought-after shopping, dining, entertainment, parks and recreation facilities, and located in high-rated school districts. Our seasoned development team puts a tremendous amount of thought, research and planning into the creation of each one of our new home communities to ensure that they include the most wanted features. Drawing upon history or a site's special allure, our communities have a distinctive, wonderful sense of place, where homeowners feel a strong connection to the neighborhood.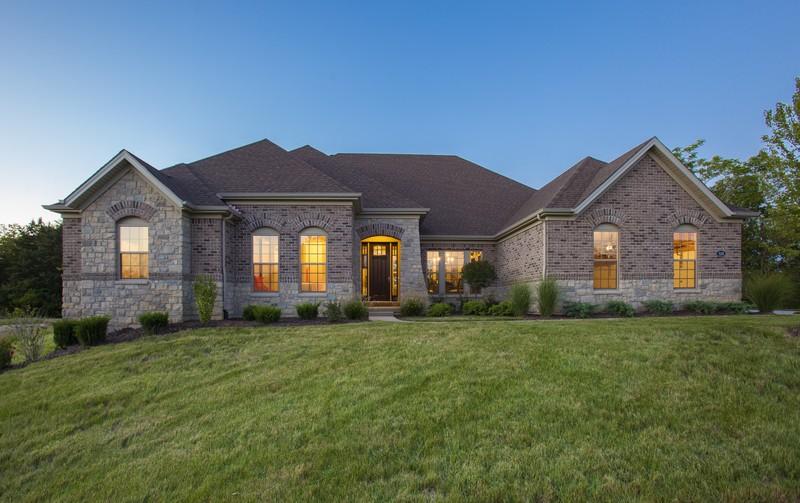 Innovative Home Designs
We continuously enhance our home plans to reflect the latest architectural trends, as well as our customers' changing needs, desires and tastes. Our open floor plans, walls of windows and innovations in design have become legendary throughout the region. We offer a home for everyone, including ranch-style, 1.5-story and 2-story plans in a range of sizes and dimensions. Our detached Villas are perfect for those who prefer to have their lawn care, landscape maintenance and snow removal provided. We also include many trend-setting features as a standard, such as large kitchen islands and functional family foyers. We also include the latest innovations in energy efficiency, including high-grade insulation and low-e windows, to help our home owners save energy and lower their utility bills.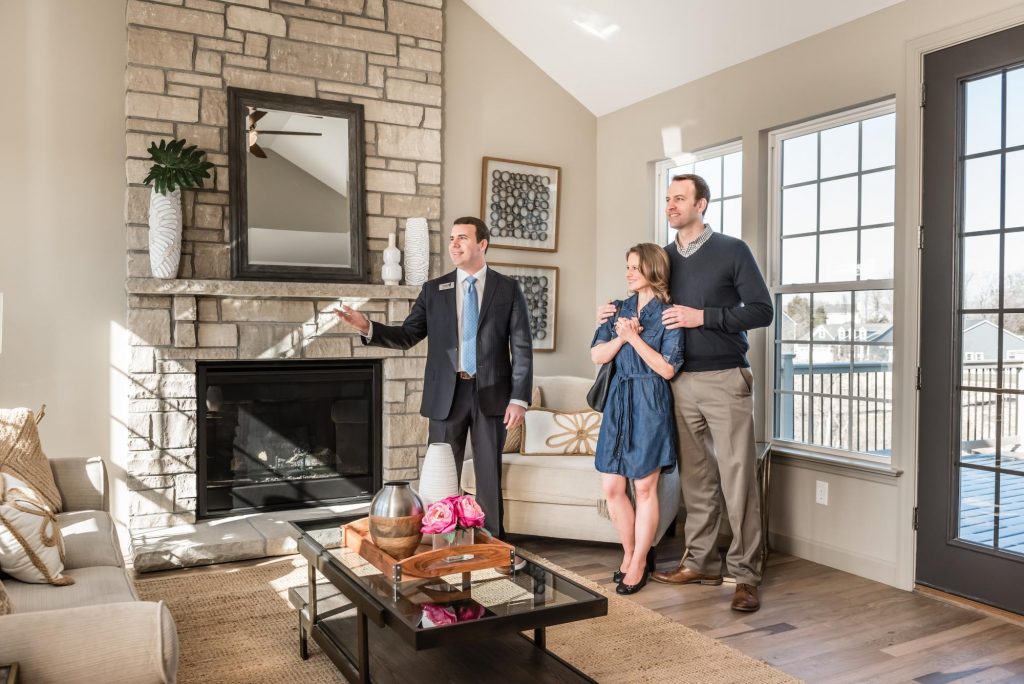 Wide Variety of Floor Plans and Options Choices
Our customers love the exceptionally wide range of choices we offer. Each of our new home collections features a portfolio of floor plans with an impressive number of features included in the base price. Our customers are also given the opportunity to include options such as alternate kitchen layouts, room expansions or additional bathrooms, which allows them to customize their floor plans without having to hire an architect. Our buyers are also invited to visit our Home Center, where they are paired with a personal design consultant who collaborates with them to choose from our large selection of features and finishes, including designer cabinets, state-of-the-art appliances, high-performance surfaces, premium flooring, high-tech lighting, and more.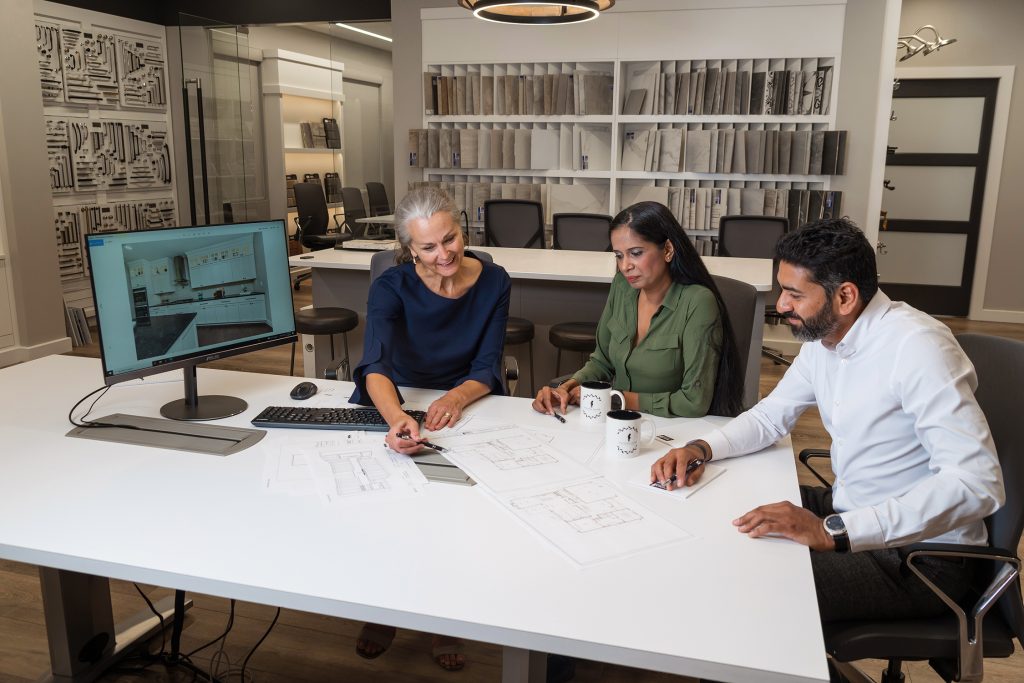 Outstanding Customer Experience
Take a look at our customer reviews, and you'll quickly learn that the Fischer & Frichtel customer experience is really special. Our customers are full of praise for our community sales managers, professional design consultants, construction project managers, and warranty team. They can't say enough about the expert guidance, in-depth communication and one-on-one support they receive throughout the entire process from these highly experienced, skilled and talented industry professionals.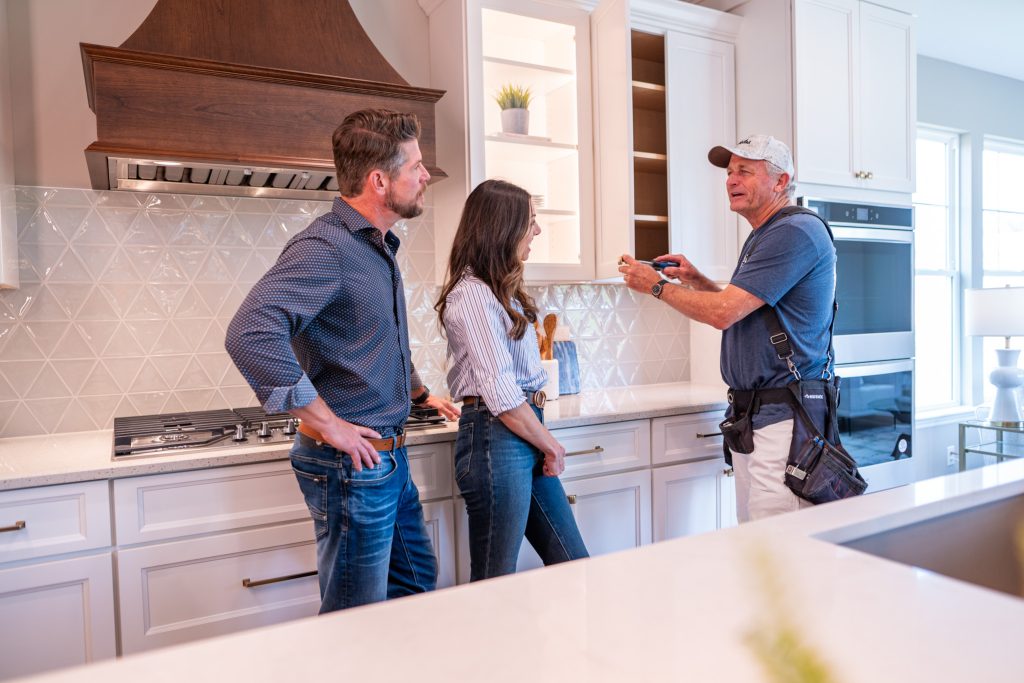 Unique Warranty Program
The outstanding customer service our customers rave about doesn't end on closing day. It continues through our Warranty & Customer Care Program. Fischer & Frichtel homes are covered by a Ten Year Limited Warranty provided through Residential Warranty Company LLC (RWC). On closing day, homeowners are given a personal login and password for our Homeowner Warranty Portal, where they are able to review a list of all systems and materials in their home and submit warranty claims. During year one, service requests related to defective materials and workmanship are managed by F&F Homes and the sub-contractors who built the home! In year two, specific portions of the HVAC, Electrical, and Plumbing systems are serviced as needed. For the remaining eight years, the warranty is from RWC and applies to major structural defects, as further defined in the warranty booklet. If the home is sold within the 10 year term, the RWC warranty will transfer to the new owner.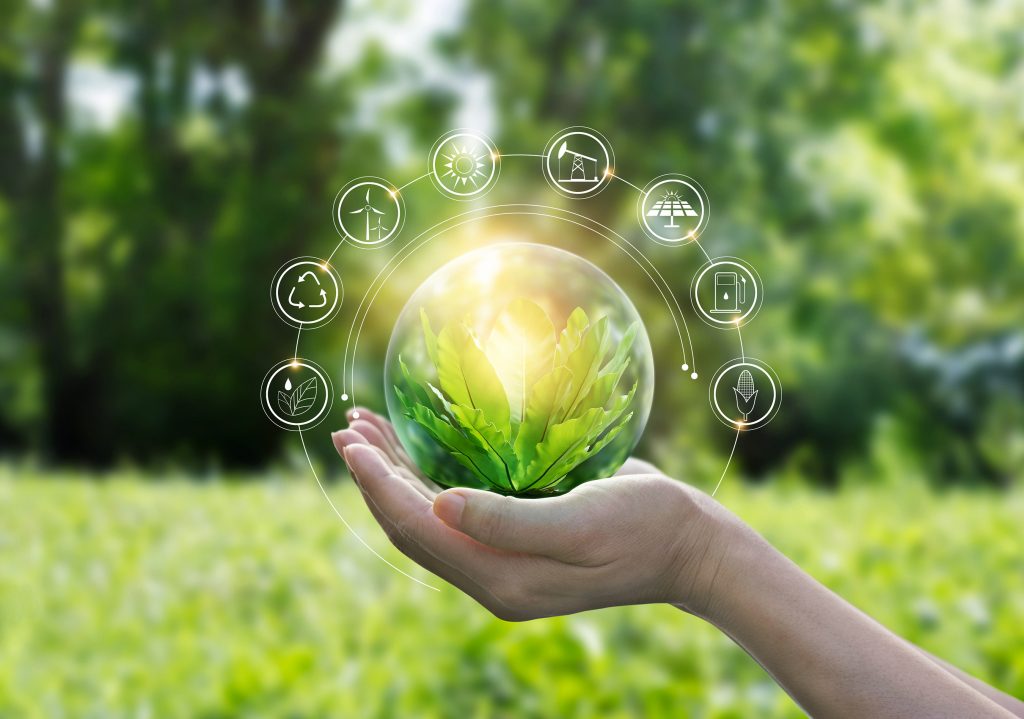 High Performance Homes
At Fischer & Frichtel, we are committed to the use of energy-efficient and environmentally-friendly building techniques and products. As a result, our homes are more durable, efficient, and healthier for our home owners, as well as for the environment. Home owners especially enjoy the savings that result on heating, cooling and maintenance, as well as higher resale values. We use tight construction techniques, improved thermal systems, low-E windows, low VOC paint, energy efficient lighting, plumbing fixtures, appliances, heating & cooling systems, enhanced filtration systems, fresh air ventilation systems, and more.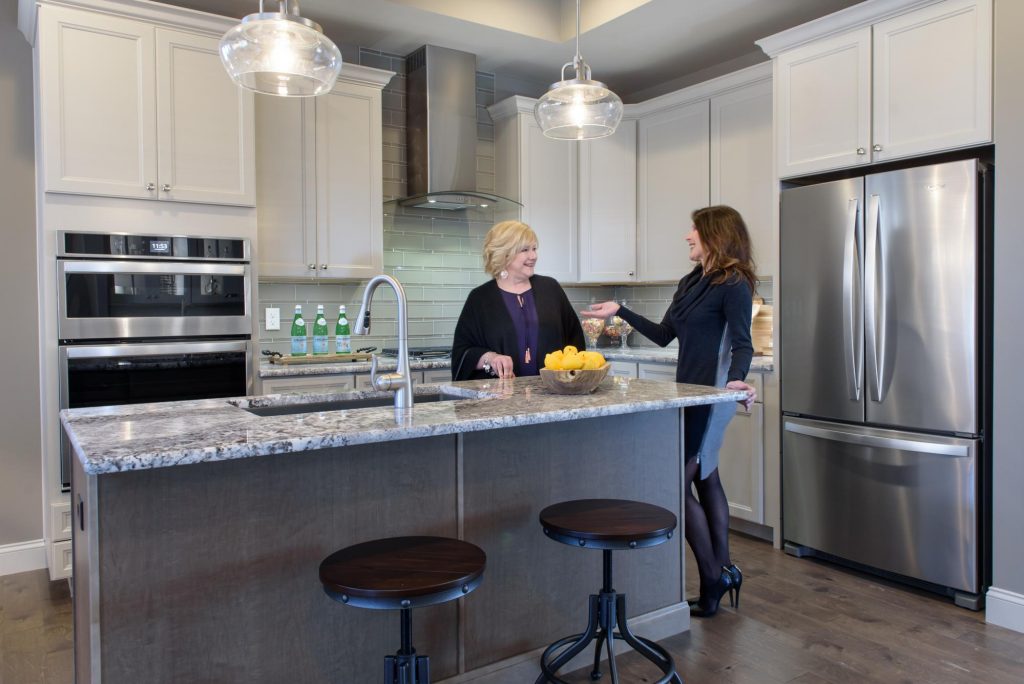 Realtor Friendly
We have a long history of partnering with and supporting the realtor community. If you have been working with a real estate agent, please feel free to include him or her when you visit our community sales managers. We understand that some customers have a close relationship with their realtors, so we encourage those partnerships and welcome them to be a part of the process.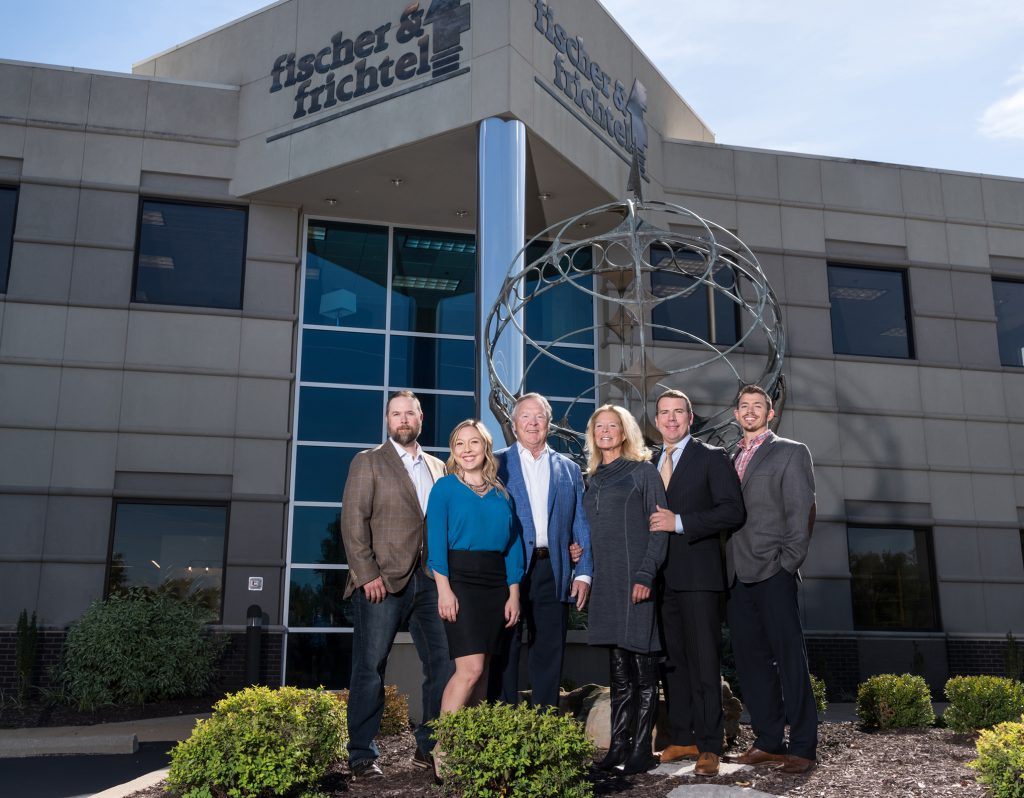 Award Winning
Fischer & Frichtel has received numerous awards over the years for excellence in design, craftsmanship, and customer service. The company has been named "Best Home Builder" multiple times by readers of the St. Louis Post-Dispatch and St. Charles County Community News, and in 2019, it was one of only 10 companies to receive a Better Business Bureau TORCH Award! In 2022, F&F received the "Best Customer Service" award at the Post-Dispatch Headliner awards, which is particularly prestigious since it is not exclusive to the homebuilding industry, but recognizes great customer service across all industries and companies operating in the St. Louis area. Also in 2022, F&F received the St. Louis Business Journal Family Business Award, which recognizes businesses in the St. Louis metropolitan area for the best in success, longevity, and community involvement. The Business Journal chose Fischer & Frichtel for this honor in light of its industry innovation, revenue growth, and the fact that it has remained 100%-owned by the same family for over 77 years. Come experience the difference for yourself! Visit one of our new home communities, or call Kim at 314-283-6510.
Business Inquiries
Call
314-576-0500
Mail
695 Trade Center Boulevard
Suite 200
Chesterfield, MO 63005