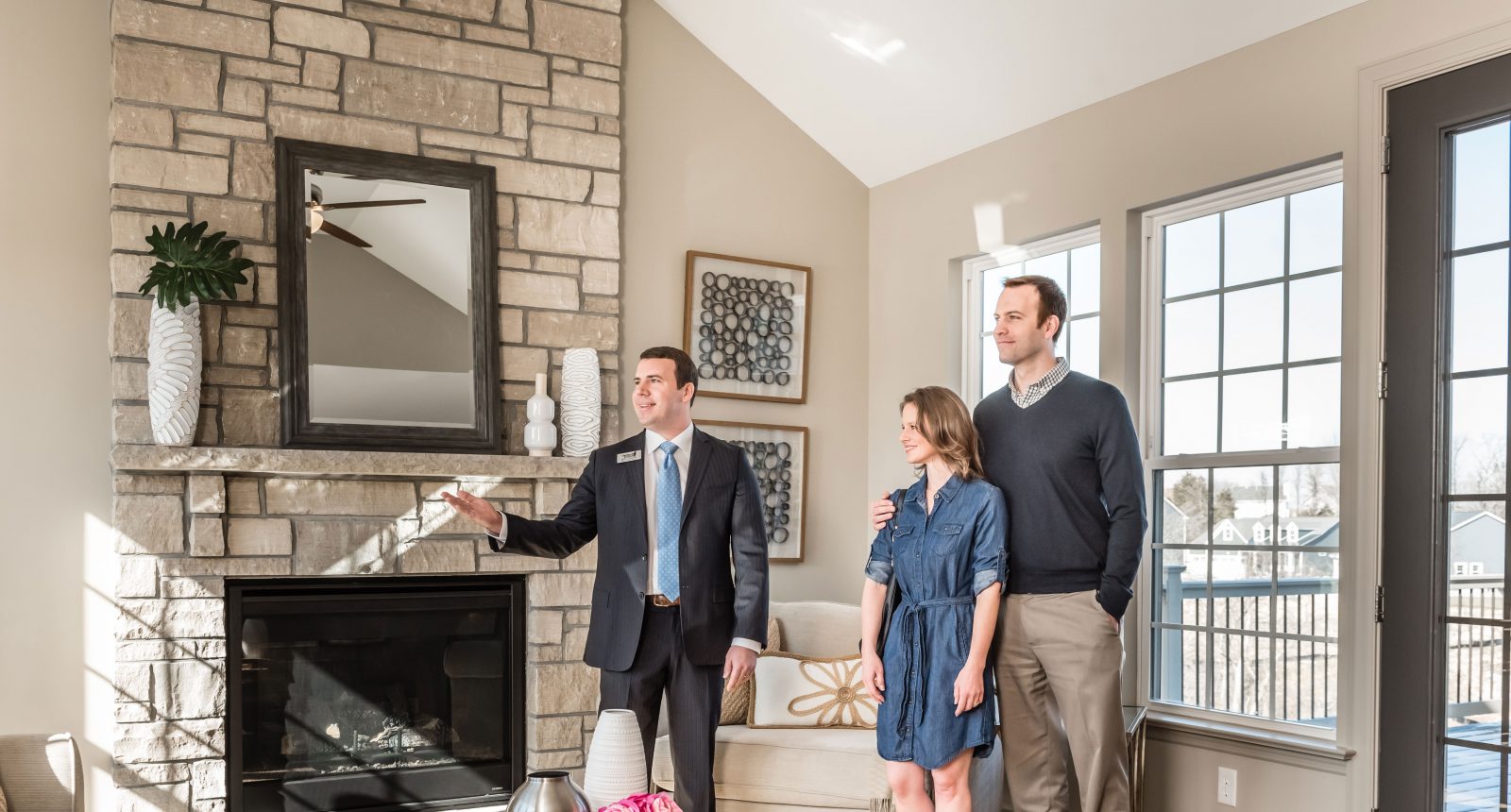 The Purchasing Experience
Building a home is an exciting adventure, and when you collaborate with highly experienced industry professionals, it can be a rewarding experience. Here is what to expect when you work with Fischer & Frichtel Homes. It's the experience that our customers rave about!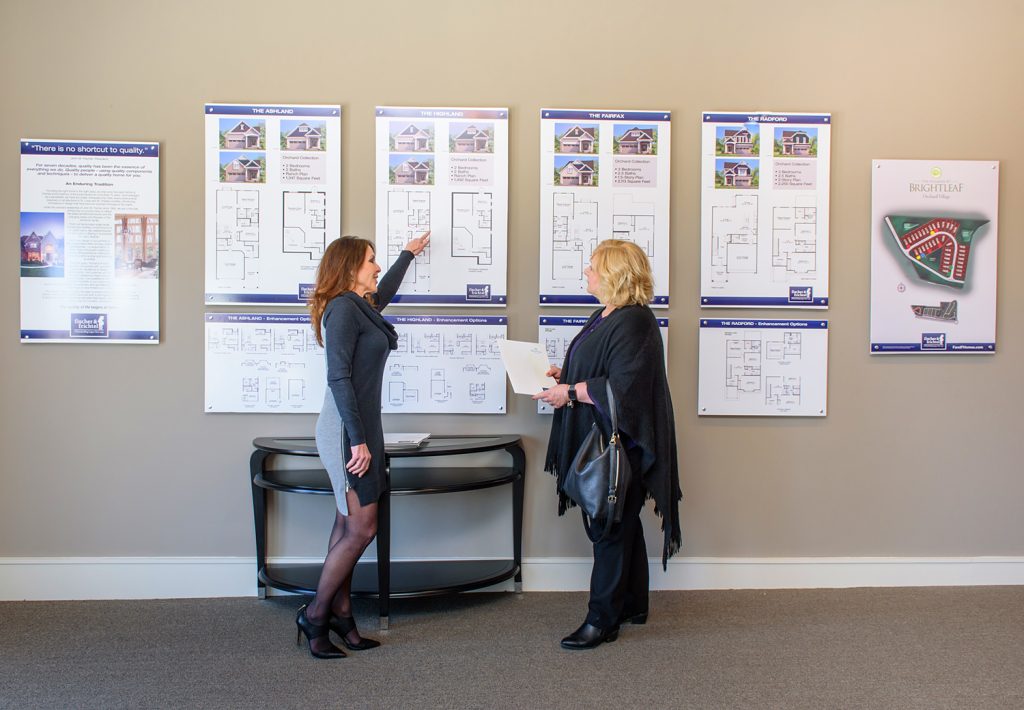 1. Choose Your Home and Community
The Fischer & Frichtel experience begins with discovering the ideal location for your new home. We have a wide range of new home communities throughout St. Louis County and St. Charles County, whether you'd like to live within walking distance to your favorite park, or you want to be in a particular school district. Or, if you like the idea of having your lawn care, landscape maintenance and snow removal taken care of for you, check out the villa-style ranch, 1.5-story and 2-story homes in our Vista Lifestyle™ Communities! If there is a special piece of property you like, we can build a home from our portfolio on your land! If you'd like to move in sooner, take a look at our Move-In Ready homes! Your community sales manager will get to know you and your lifestyle, and together you will select from our wide range of home styles, floor plans and customization options. Then, we will prepare a price estimate based on your choices. If you would like to virtually experiment with different floor plan options and exterior elevations, use our Interactive Design Tool.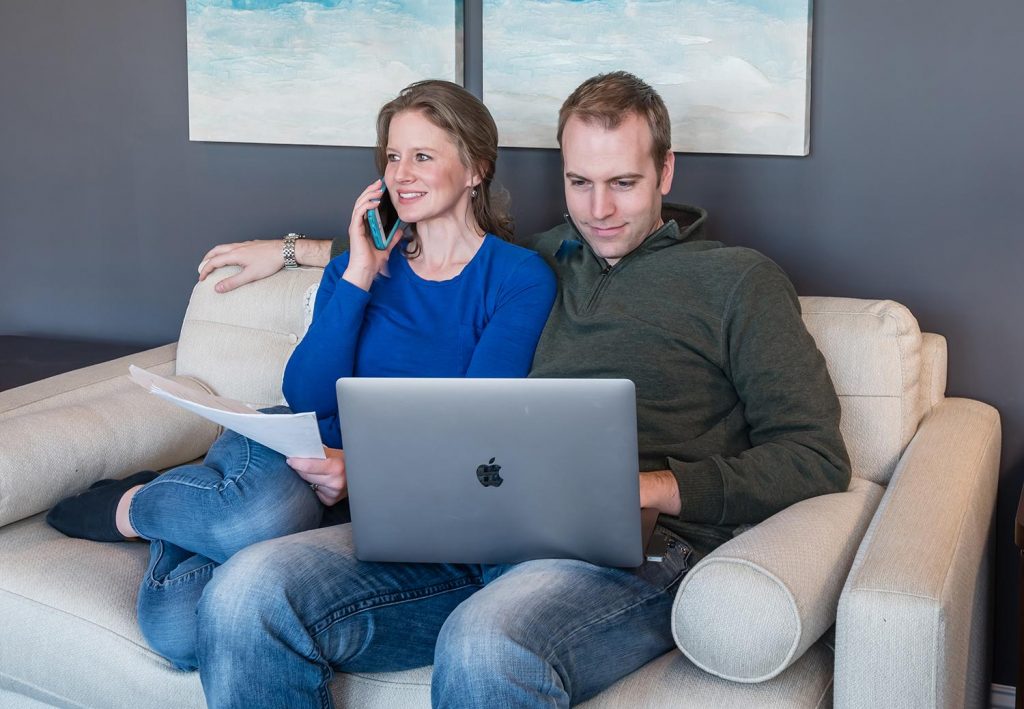 2. Secure Your Financing
After selecting and pricing your home, you will need to secure your financing. We confidently recommend Mike Kammerzell at Central Bank, a specialist in home building financing. Central Bank has been serving the St. Louis community for over 115 years, and Mike knows how to make the process as successful and pain-free as possible for you. He will explain the process, discuss your options, recommend the type of loan which would be best for you, inform you of any special requirements, and help you get your financing in order. If you are curious about how much you can afford, check out this handy online mortgage calculator.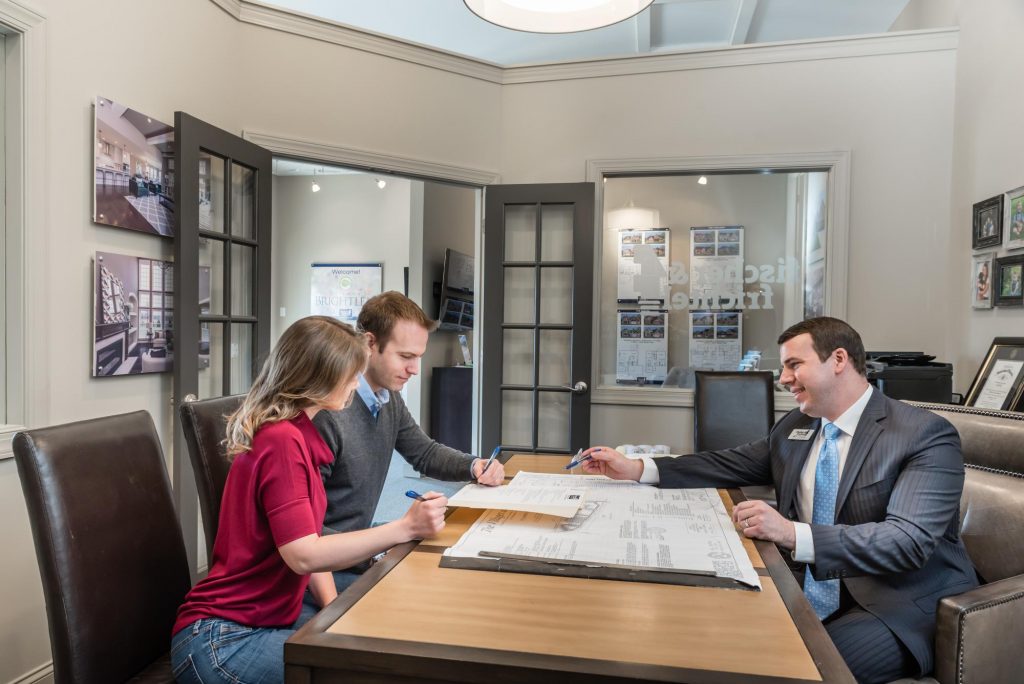 3. Finalize The Paperwork
After your financing is approved, it's time to provide your down payment and sign the sales paperwork. Your community sales manager will go over these documents with you carefully, making sure that all of your requests are represented, and that all the 'i's are dotted and the 't's are crossed.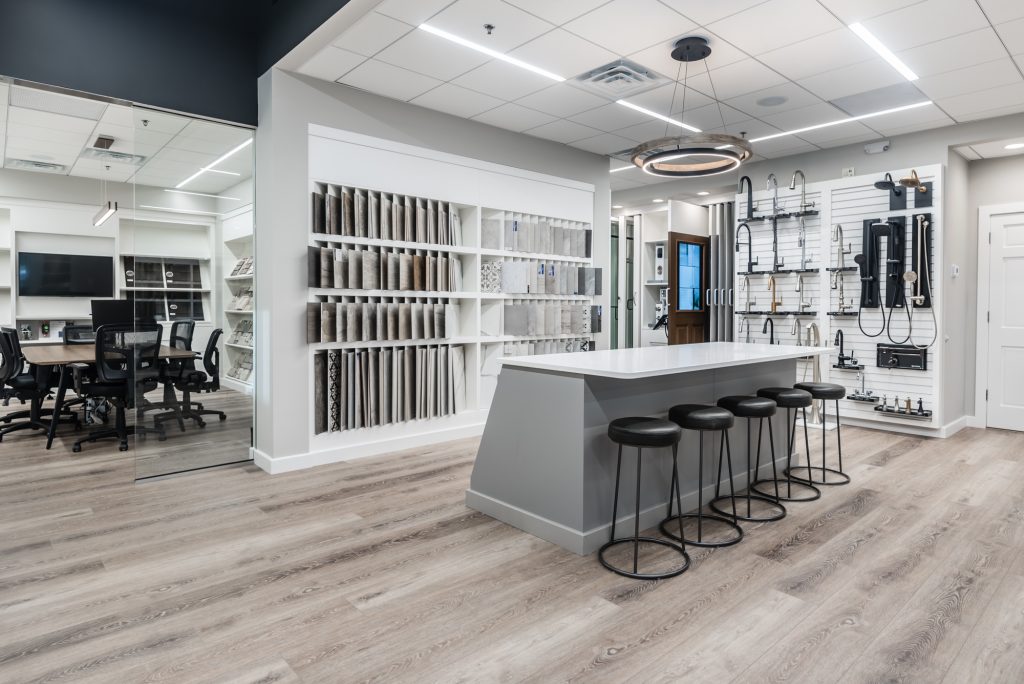 4. The Home Center
After the sales paperwork is complete, it is time to choose the features and finishes designed to complement your home. Each F&F buyer is paired with a personal Home Center design consultant, a highly respected industry professional whose talent and passion for design have helped Fischer & Frichtel win countless awards for excellence. You will meet with your design consultant at The Home Center, located below our main office in Chesterfield, where she will guide you through each step of the selection process and collaborate with you to express your individuality, from top to bottom, inside and out.
5. Construction Of Your Home
During your time at the Fischer & Frichtel Home Center, you will be introduced to your construction project manager. Your project manager will supervise every step of the build to ensure your home is being built as planned and will communicate key milestones of construction to you and your community sales manager. Your community sales manager is your primary contact to keep you informed on the homes progress, answer any questions and address any concerns you may have throughout the entire process. Our customers love the dedication they receive from their new home community team.
6. Your Pre-Drywall Walk Through
After your home is framed and the major mechanicals are installed, your community sales manager will make an appointment with you to walk through your home with your project manager. This will give you a chance to make sure it is being built the way you expected, see how the electrical and plumbing systems are installed, and visualize the placement of your outlets, switches and other essentials. This gives us a chance to make any last minute corrections or revisions before the drywall is installed.
7. The Finishing Process
After the drywall is installed, we will install the flooring, trim, paint, and add all of the finishing touches to your hew home. We know you are excited, and we welcome your visits during the entire construction process—as long as you obey the safety guidelines and do not enter when there is work going on inside. During the last two weeks before closing, there will be a flurry of activity while cabinets and large appliances are being installed. Therefore, during that time, no one other than construction and contractor staff will be admitted.
8. Your Homeowner Orientation
When all work on your home is complete, your community sales manager will schedule an appointment for you to go on a pre-closing walk through of your home with your project manager. Together you will check to make sure everything is in order and discuss the use and maintenance of all of your new home's systems.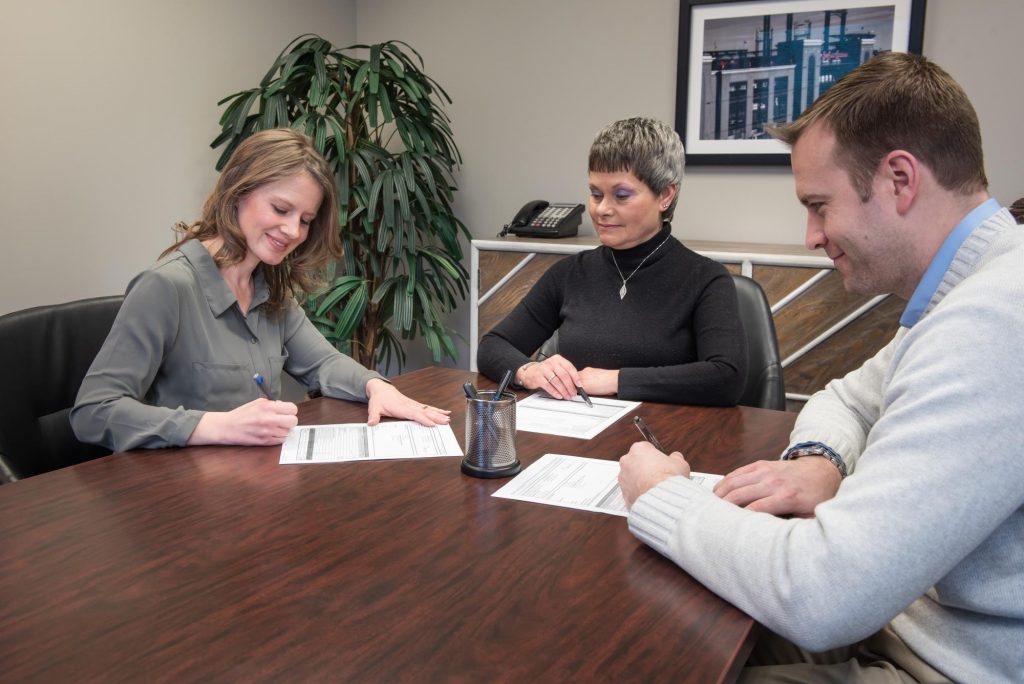 9. Closing
Your closing will take place at the title company, where you will review your closing paperwork and record the proper signatures with title company representatives. After the paperwork is signed, you'll be a new home owner and an official member of the Fischer & Frichtel family! But we won't be saying goodbye. The outstanding Fischer & Frichtel experience will continue through our Warranty & Customer Care program.
10. Warranty & Customer Care Program
In your closing packet you will find your warranty manual and Request for Warranty Service forms. Our homes are covered by a 10 year limited warranty through RWC (Residential Warranty Company). What makes our warranty program unique is that during the first and second year, claims are managed by Fischer & Frichtel and/or the contractors who built your home! We will also provide you with a personal login and password for our online Homeowner Warranty Portal, where you will be able to review a list of all systems and materials in your home and submit warranty claims. In addition, you will be provided with direct contact information for our warranty service manager and warranty service coordinator. Are you ready to start your purchasing experience? Call Kim Kelly at 314-283-6510.