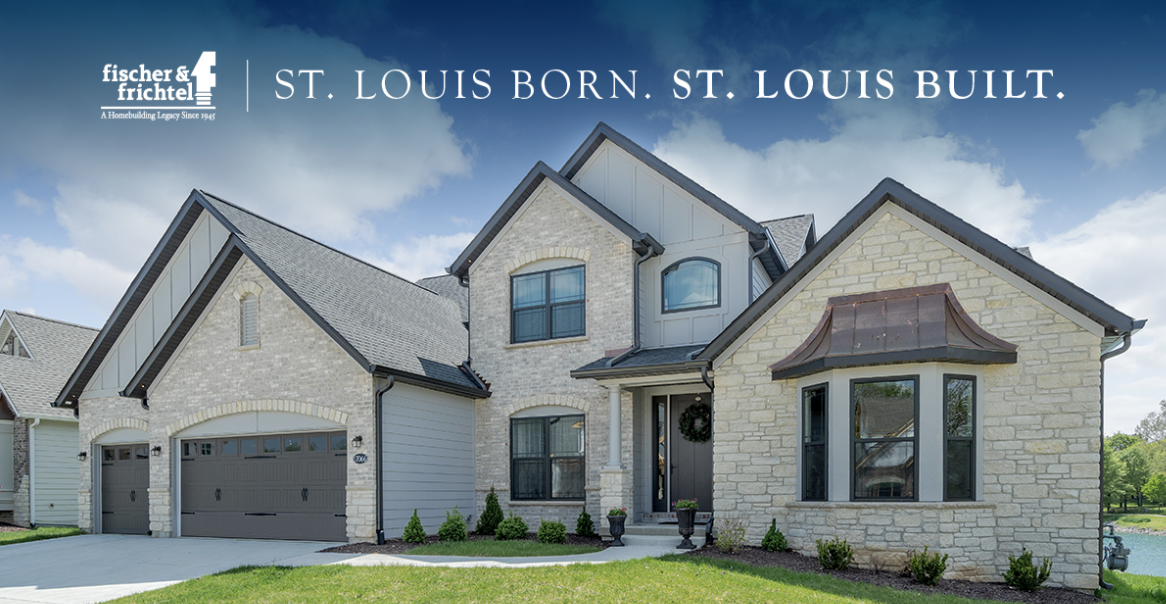 Fischer & Frichtel – STL's Trusted Name in Homebuilding
When it comes to building the highest-quality homes in St. Louis and St. Charles Counties, make no mistake. Choose the most trusted builder—Fischer & Frichtel. Since 1945, we have helped thousands of St. Louis families find the home of their dreams with our flourishing portfolio in our more than 200 new home communities. Our commitment to building quality homes has led us to awards and recognition, including multiple "Best Home Builder" awards.
When you're ready to build a home, don't settle for an average home building experience, discover the Fischer & Frichtel difference. Tour our communities and you will find a number of reasons to choose Fischer and Frichtel. Continue reading our blog to learn why Fischer and Frichtel is truly a cut above the rest!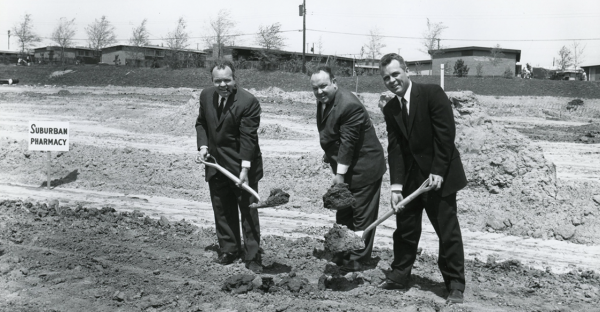 Fischer & Frichtel – 75+ Years of St. Louis Homebuilding Excellence
With more than 200 neighborhoods and over 20,000 quality-built homes to its credit, Fischer & Frichtel has become a legend in St. Louis Homebuilding, led by its commitment to integrity, innovative design, superior quality, and unparalleled level of customer service. Our trusted, local teams are committed to providing the St. Louis and St. Charles Communities with the area's BEST homes.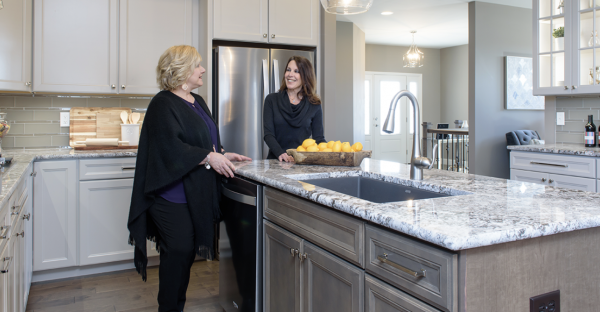 Family-Owned and Operated Local Business
Fischer and Frichtel has operated as a Family-Owned Business in the St. Louis Community since its inception in 1945. Family and community means a lot to us. Every family who purchases an F&F Home is treated like they are a member of our family, receiving superior 1-on-1 customer service and our award-winning personalized home building process.
At Fischer & Frichtel, we are truly committed to improving the quality of life throughout the metropolitan area, so we devote considerable time, effort, and funding to worthy civic and charitable endeavors. Over the years, we have donated our time and organized fundraising efforts for numerous charities, including the March of Dimes Missouri Chapter and Folds of Honor St. Louis.
Fully Customizable Single-Family Homes and Villas
At Fischer and Frichtel, we believe that your home should be built just for you. So we offer our customers the opportunity to customize their new homes and villas with a variety of style and floorplan options. After you choose your floor plan, you will be invited to our newly-renovated Home Center, where you will be paired with one of our highly trained Home Center design consultants, who will collaborate with you to choose from our thousands of options and styles and make your home truly yours. 
Quality Homes You Can Count On
When it comes to building quality homes, Fischer and Frichtel is unmatched. Over the past 75+ Years, F&F has always remained a leader in St. Louis homebuilding with its superior quality. When it comes to building quality homes, our principle is simple – there's no shortcut to quality. Because we have an on-staff Union carpentry team, we can ensure that we maintain the highest quality standards in home building.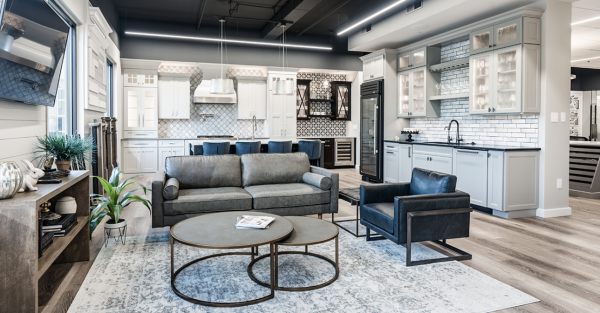 Superior Customer Service – The Standard in Homebuilding
When you build a home with Fischer & Frichtel, you will not only receive the highest-quality home available, but also the superior customer service which has led us to be recognized with a Better Business Bureau Torch Award. Our experienced team members are dedicated to providing 1-on-1 assistance, answers to any questions, assistance throughout the process, and anything else we can do to ensure your home building process is smooth and hassle-free. When you build with Fischer and Frichtel – you build with the BEST. 
Location, Location, Location
Our variety of amenity-packed communities throughout St. Louis and St. Charles Counties are strategically placed in the area's most sought-after locations for convenience and ease of living, including our newest communities in Bridgeton, Chesterfield, Dardenne Prairie, Eureka, Lake Saint Louis, O'Fallon, St. Charles, and Wildwood. Explore our full range of customizable single-family homes or carefree luxury villas and discover the most popular home features for the upcoming year!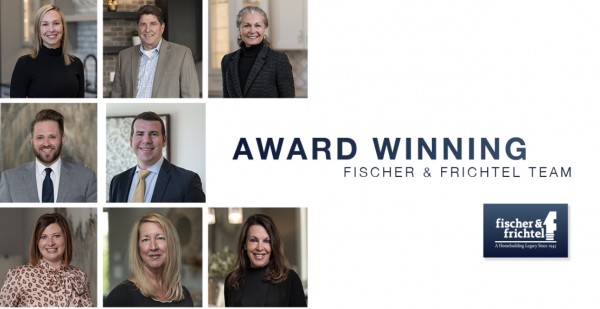 Experienced & Award-Winning F&F Team
Behind every superior-quality Fischer and Frichtel home is our award-winning team of experienced employees. Being recognized as St. Louis' BEST Homebuilder multiple times was no mistake. Each and every F&F employee is committed to ensuring that every F&F Home is perfect for the buyer, and that they receive personalized 1-on-1 attention at every step of the home building process. 
If you're building a home in St. Louis or St. Charles, make no mistake choose the home builder that is St. Louis Born and St. Louis Built—Fischer & FRICHTEL. With more than 200 communities and over 20,000 homes to its credit, Fischer & Frichtel is a trusted leader in the St. Louis homebuilding community. With F&F, building the home of your dreams is the right choice! 
To experience the F&F difference for yourself, get started today by exploring our communities.