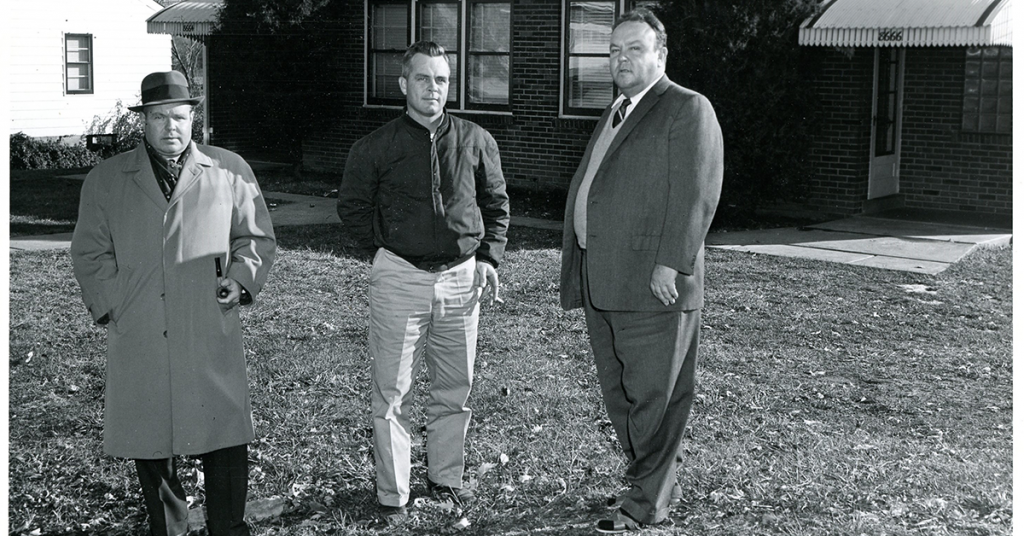 Fischer & Frichtel – 75 Years of Homebuilding Excellence
Over the past 75 years, Fischer & Frichtel has demonstrated its commitment to building communities of legendary high-quality homes in the St. Louis area. In addition to its communities, home-buying processes, and its custom-design capabilities, it may be helpful to learn about its history to better understand the legacy the company has created.
The Start of a Legacy
The year was 1945, and St. Louis was buzzing with the return of soldiers from the war. Returning from overseas, soldiers who had left everything to protect our freedoms were home and ready to start their new lives. However, this created a large demand for affordable housing, one which was rapidly reaching it's breaking point.
Having served their time defending their country, John J. Fischer, brother Ed Fischer, and brother-in-law Lawrence "Bud" Frichtel were settling back into life themselves. Taking full advantage of the pressing housing demand, they decided to start a construction company and Fischer & Frichtel was born with the principle of "Do the job as perfectly as possible – the first time."
It wasn't long before the newly-formed company found success, establishing its first subdivision, Mary Knoll in St. John. This new community was quickly filled as Fischer & Frichtel began to build its reputation for high-quality innovative home design.
The "Baby Boom"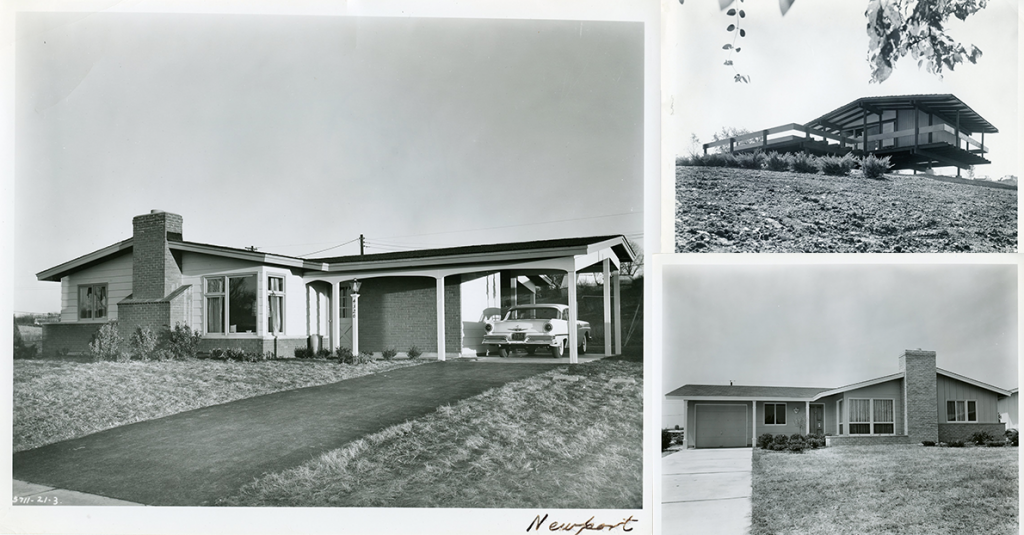 Following the war, the 1950s brought a great boom of families who were eager to fulfill their own versions of "The American Dream." For the first time in history, more than half of American families owned vehicles, which led to the great numbers of St. Louis residents to seek homes in the suburbs.
Identifying this trend, Fischer & Frichtel acquired a massive 410-acre area of land located just north of the proposed Mark Twain Expressway, which is now known as Interstate 70 and west beyond the Outer Belt, now I-270. This land would become Carrollton – the Midwest's first master-planned community, which included up to 1,800 ranch-style and 2-story homes, schools, shopping centers, churches, parks, and an elaborate recreational complex.
The overwhelming success of Carrollton led to Fischer & Frichtel becoming a St. Louis leader in the construction and homebuilding industry. Years later, with continued demand for new suburban land development, the state introduced the Blanchette Bridge in 1959. This allowed Fischer & Frichtel to become the first homebuilder to expand into the frontier which was St. Charles County and continue to build its reputation across the area.
The Next Generation
"There is no shortcut to quality." – John J. Fischer
For Fischer & Frichtel, these were words to live by as a company. Over the decades, the quality and design of homes continued to remain at the forefront of homebuilding excellence. From the first expansion into St. Charles County in 1959, to the mass buildup of suburban areas west of the city, Fischer & Frichtel has left its permanent mark on the St. Louis area. This legacy continued in 1984, when John W. Fischer took the helm as CEO of his family's company at the age of 31.
The introduction of new leadership brought a time of great expansion in the company, with new home building projects, an increased effort into developing relationships with real estate agents, and an effort to develop a more diverse product. This meant additional growth was possible as Fischer & Frichtel took its steps into the new age of homebuyers.
From the 1980s through the new millennium, homebuyers were looking to expand beyond the typical ranch and two-story homes that were the norm for decades. They wanted more variety and larger homes with more amenities. This demand brought on more architectural talent, which resulted in new homes being built with the same legendary quality, but now included 1.5-story homes with main-level master suites and 3-car garages. Additional styles were introduced to better fit the lifestyle of new homebuyers, including easy-maintenance villa communities.
The major issue in this time of rapid expansion, was the affordability of larger, high-end homes with more amenities. Fischer & Frichtel offered a solution in their master-planned communities with higher density home options to combat the costs of land and development. This gave new options to homebuyers, including townhomes, and smaller cottage-style homes, in addition to the larger family homes.
"These adjustments have been a significant benefit for today's new-home customers," Fischer stated.
75 Years of Excellence
With 75 years of homebuilding experience in the St. Louis area, Fischer & Fritchel's reputation now speaks for itself. The company's commitment to top quality homebuilding and customer service has solidified its standing as a leader in St. Louis. This year, Fischer & Frichtel is proud to have been recognized with more awards, including – The 2019 Torch Award from the Better Business Bureau and the 2019 Best Home Builder Award from the St. Louis Post-Dispatch.

Today, Fischer & Frichtel is leveraging its expertise to create a whole new home buying experience with its interactive design tool, 3-D home tours, The Home Center, and its highly professional experienced and dedicated staff. With more than 200 neighborhoods and over 20,000 quality-built homes to its credit, the Fischer & Frichtel name has become a staple in St. Louis home development, led by its commitment to integrity, innovative design, superior quality, and unparalleled level of customer service.

Tags: homebuilder in chesterfield mo, new homes chesterfield mo, new homes for sale Chesterfield mo