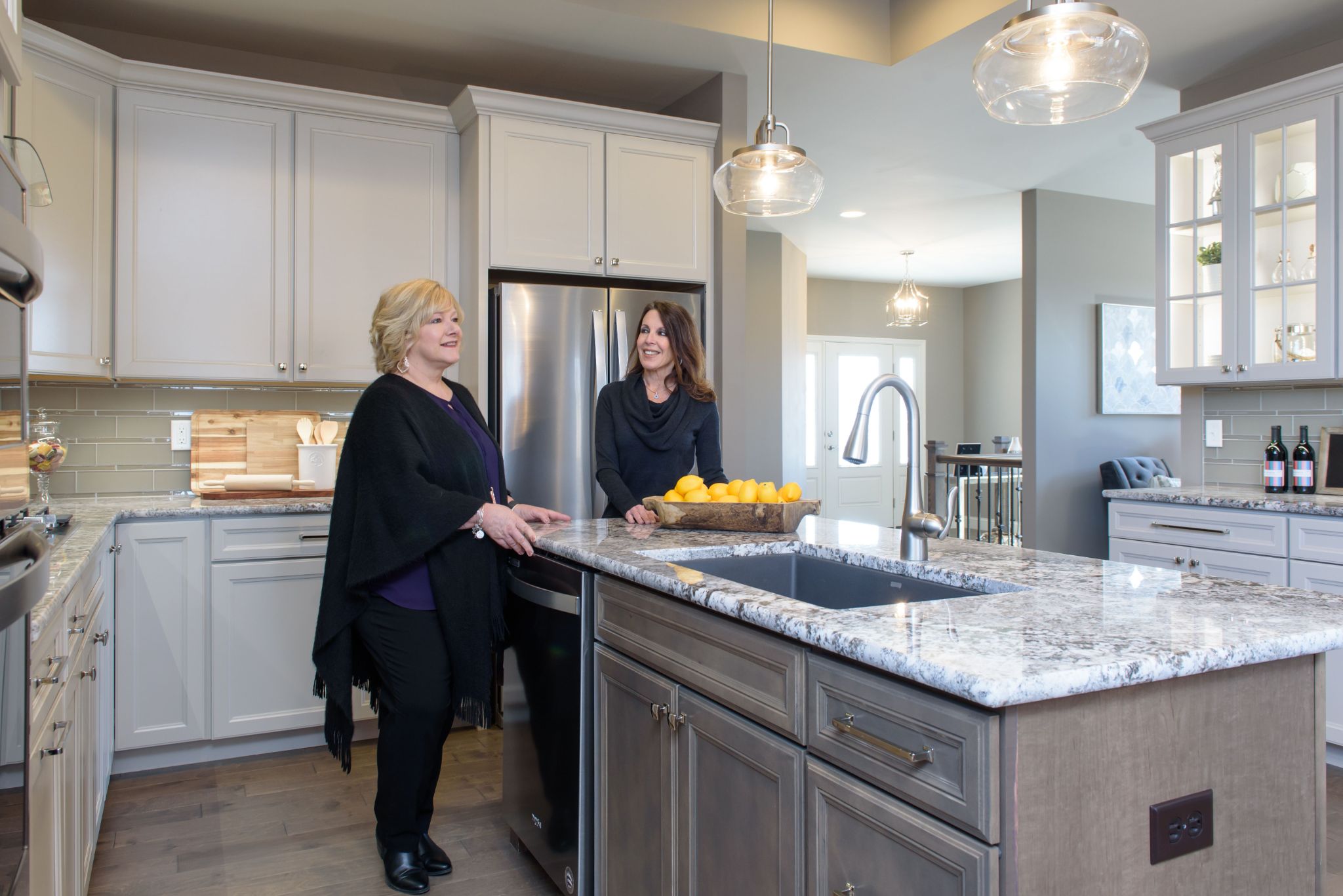 Home Building FAQs
Fischer & Frichtel is tearing down the walls & answering your toughest questions about home building.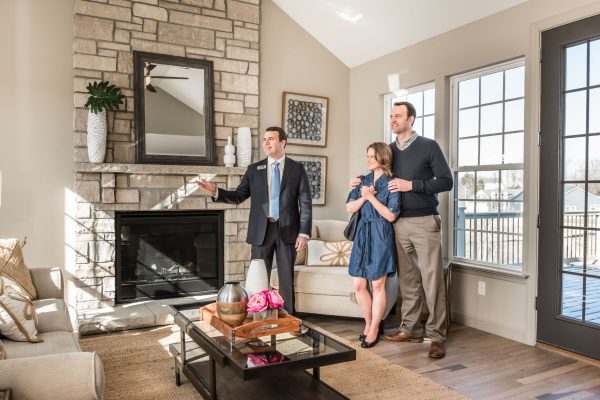 1. How will I know which home and community is best for me?
At F&F, we have a New Home Specialist who can speak with you about what you're looking for, and recommend new home communities that best meet your needs. For example, you might want to live within walking distance to your favorite park, or want to be in a particular school district. If you like the idea of having your lawn care, landscape maintenance and snow removal taken care of, a carefree villa might be perfect for you. Our New Home Specialist will connect you with the community sales manager and they will help you select the perfect home for your lifestyle, then prepare price estimates based on your choices.
2. Can I use my own lender? Do I need special financing?
There are some significant differences between new home and resale loans, so make sure your lender has a great amount experience with new home lending, or you might encounter some difficulties. At F&F, we confidently recommend Mike Kammerzell at Central Bank, who is a new home loan specialist who would be happy to discuss your options. If you're wondering how much you can afford, check out this handy online mortgage calculator.
3. Can I work with my Realtor?
If you work with Fischer & Frichtel, the answer is yes! We understand that some of our customers take great comfort in including their real estate agent in their home building experience, so we encourage those partnerships and welcome agents to be a part of every step of the process. Please let us know, or ask your agent to let us know that you are working together before meeting with our community sales staff so we can make sure they will be properly recognized and compensated.
4. Can I make changes to the standard floor plan?
At F&F you can! We offer a wide variety of floor plans with an impressive number of features included in the base price. Then, we also include a set of options along with each floorplan so that you can make the home perfectly suit your lifestyle. Buyers have the opportunity to include features such as alternate kitchen layouts, room expansions, additional bathrooms, and more.
5. How can I see a home you don't have on display?
We love using digital technology to show shoppers all of the different floor plans, exteriors and options we offer. We have a huge collection of photos, videos and 3D Home Tours on our website that realistically simulate the feeling of walking through the home. And, our Interactive Design Tool allows home shoppers to virtually experiment with different styles and options. The app allows you to select a design, elevation, floor plan options, exterior colors and homesite, then places renderings of the result in a brochure you can use to demonstrate your preferences to a F&F community sales manager and ask for detailed pricing. Customers can also request a list of homes we have built in the past with the exteriors they are interested in, so they can see different exterior selections in person.
6. Who will help me choose my home's features and finishes?
After completing their purchase documents, F&F buyers are invited to meet with a design consultant in the company's award-winning Home Center. F&F's Home Center design consultants are highly respected industry professionals whose talent and passion for design have helped the company win countless awards for excellence. The design consultant guides customers through each step of the selection process and collaborates with them to choose from a large  selection of features and finishes, including the latest in designer cabinets, state-of-the-art appliances, high-performance surfaces, premium flooring, high-tech lighting, and more.
7. Who will build my home?
Experience, skills and craftsmanship are the keys to a well-built home. Ask your builder about the background of the professionals who build their homes, and if the carpentry team is employed by the company, or subcontracted. At F&F, we ensure our quality standards by employing our own team of union carpenters. Many have been employed by us for more than 10 years—some for more than 30 years! Union carpenters are required to complete 6,000 – 8,000 hours of on-the-job training before achieving journeyman status. They are more educated, skilled and reliable, which ensures the quality of our homes. Our construction project managers and the companies we do use as contractors also have an extraordinary amount of industry experience. This is one of the many reasons a Fischer & Frichtel home is such an outstanding value for the investment.
8. How can I make sure my home is being built how I expect?
In addition to regular construction updates from the sales manager, the buyer's project manager takes them on a pre-drywall walk through after the home is framed and before the drywall is installed, to give them a chance to make sure it is being built the way they expected. It allows the buyer to see how the electrical and plumbing systems are installed, and visualize the placement of their outlets, switches and other essentials. At F&F, we believe this is an essential part of the customer experience.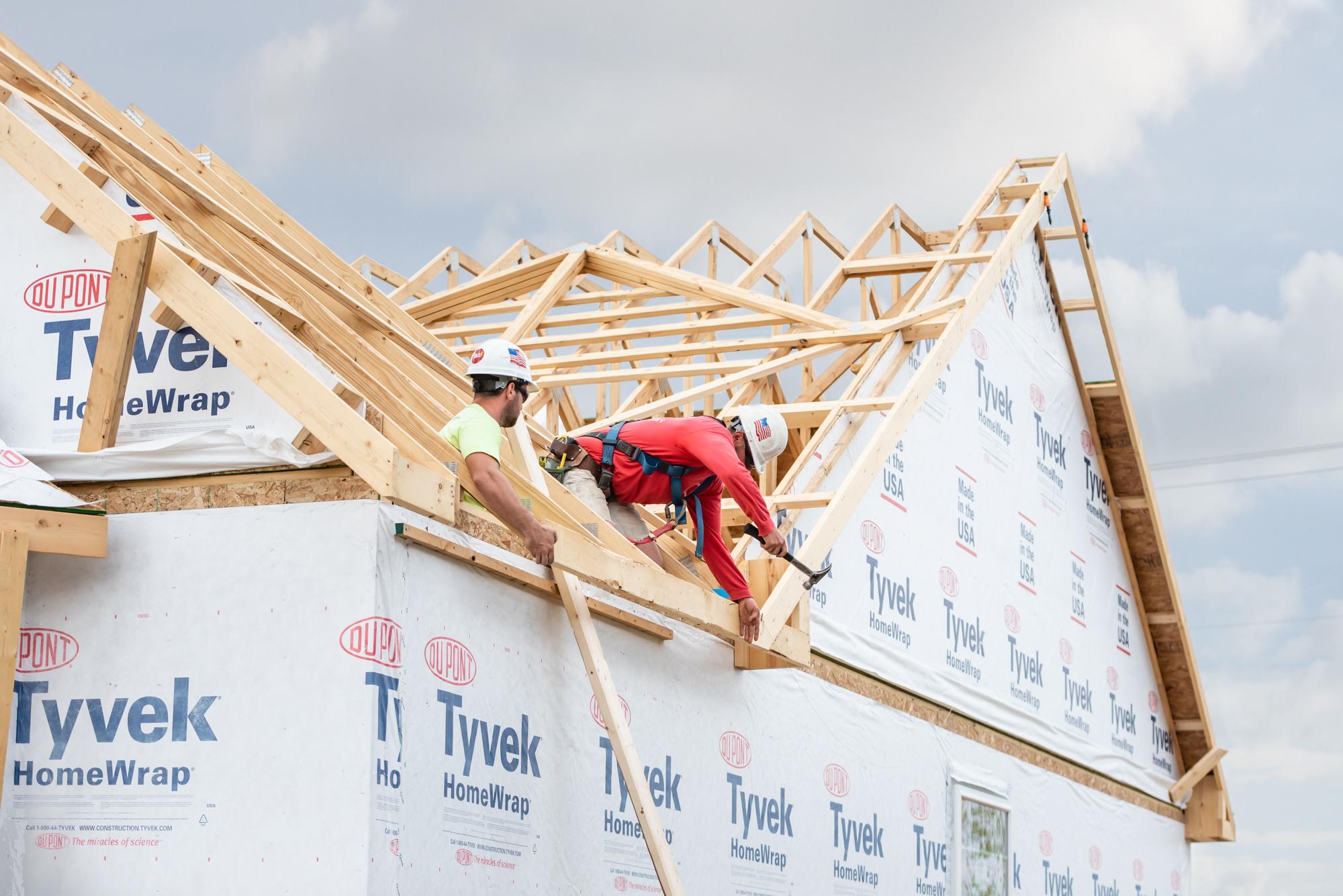 9. Am I allowed in my home any time while it's being built?
We know buyers are excited, so at F&F, we welcome their visits during the entire process—as long as they obey safety guidelines and do not enter when there is work going on inside. During the last two weeks before closing, there will be a flurry of activity while cabinets and large appliances are being installed. Therefore, during that time, no one other than construction and contractor staff will be admitted.
10. What is a carefree villa?
The homes in F&F's Villa Collection are detached homes, with ranch-style and 1.5-story plans from 1,347-2,113 sq. ft. The exteriors are coordinated in design and uniform in color for a beautiful, well-groomed neighborhood aesthetic. Lawn care, landscaping maintenance and snow removal are included in the monthly homeowner's association fee, so buyers don't have to worry about the condition of their yard—or their neighbor's. Villas are perfect for busy professionals, empty nesters, people who travel often, and anyone else who just doesn't want to have to deal with ground maintenance.
11.  What is a Move-In Ready home?
Some people would love to own a new home, but don't have time to build. So, at F&F, we often build homes from our most popular floor plans and offer them for sale as Move-In Ready homes. Some builders refer to these as inventory homes, showcase homes, spec homes, quick move-in homes, or market homes. The locations, floor plans, features and finishes are hand-chosen by our talented Home Center designers and community sales managers based on what customers say they want and need most. And yes, you can purchase one of these homes while it's still under construction!
12.  Can I build a home on my own land?
If you have found the perfect piece of property in the St. Louis or St. Charles area and choose F&F as your builder, there's no need to hire an architect—simply choose from the selection of home designs in our Estate Collection. You will start by meeting with the F&F sales and development teams so they can evaluate the land and determine the overall feasibility of the project. They will also determine whether there are restrictions you may be unaware of, for example, issues with topography or zoning, and help you navigate through the architectural and municipal requirements. They will recommend resources for the special financing that is required, and be at your side throughout the whole process—from planning, to construction, to closing.
13.  Are you a green builder?
F&F is committed to the use of energy-efficient and environmentally-friendly products and building techniques. As a result, our homes are more durable, efficient, and healthier for our buyers, and for the environment. Homeowners also enjoy savings on heating, cooling and maintenance, and experience higher increases in resale value! We have also made an industry-leading commitment at F&F to protecting the environment through our voluntary participation in a construction waste recycling program. Our job site waste is sent to a sorting facility, where recycled content is removed before the rest is sent to the landfill. This prevents excess materials from becoming landfill waste, in addition to generating employment and economic activity, which helps sustain our local economy.
14.  What is covered under the warranty and who does the work?
Our homes are covered by a 10-year limited warranty through RWC (Residential Warranty Company). During the first and second year, claims are managed by F&F and/or the contractors who built your home. If the home is sold within the 10-year term, the RWC warranty will transfer to the new owner. Before hiring a builder, make sure you understand the terms of their warranty and the company behind it!
15.  Do you have a sales promotion going on right now?
If F&F is running a special promotion, it will be promoted on our website. We offer special incentives for police officers, firefighters, EMTs, paramedics, military personnel, veterans, teachers and nurses through our Community Champions Program. Our Encore Program provides incentives for former F&F buyers who return to purchase another home from us. We also sometimes have special promotions that might not be publicized, so please ask your community sales manager.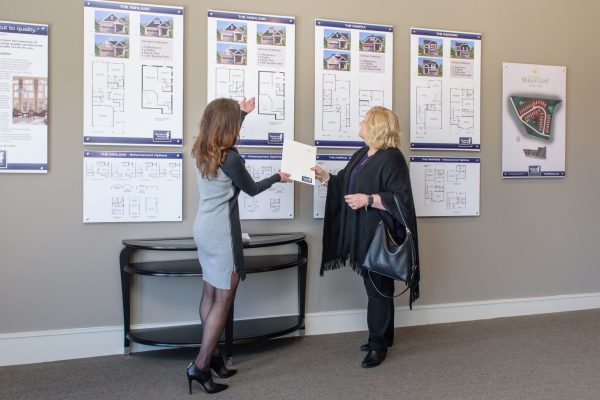 16.  Are you ready to start your homebuilding journey?
Founded in St. Louis in 1945 and family-owned, with more than 200 neighborhoods and over 20,000 quality-built homes to its credit, Fischer & Frichtel has become a staple in St. Louis homebuilding. F&F is known for its legendary construction quality, on-staff carpentry team, outstanding customer service, and unique warranty program. We are a Better Business Bureau Accredited Business with an A+ rating! Please feel free to visit our new home communities, with display homes open daily from 11 am – 5 pm. For a map of locations, click on the communities tab. Or contact our New Home Specialist, Kim Kelly at 314-283-6510 or kkelly@fandfhomes.com.